This first catalogue of places to visit in one day is compiled in no particular order .The attractions listed are all within a reasonable distance of our local areas and can be visited in just one day.
1. El Castell de Guadalest
''Visit this historic town and enjoy walking the cobbled streets,museums and castles. Don't forget your camera! Leave the picnic at home there's plenty of cafes and bars to choose from.''
Guadalest is a popular tourist attraction located in Valencia. Enter the town through the carved rocks and marvel at the castle ruins and church belfry which sit on the mountains edge. Photograph the Penan de la Alcala.
Guadalest is a remote location but still offers a thriving town, winding streets lined with white-washed houses lead to the castle. Street De la Pena is home to the town hall and dungeons dating back to the 12th century.
A maze of cobbled streets offer cafes and bars and provide a great place to dine 'al fresco'. If you enjoy spectacular views you will enjoy visiting Guadalest, head to the top and take in the mountain views, cropped hillsides and the river below.
To take in more history there are various museums to visit and a castle tour. If you fancy getting off your feet for a while the local reservoir offers boat trips, so you can see even more of Guadalest.
Public car parking is available.
Pricing Range FREE – €10pp
Target Age Range Early Teens – Adults
More information available here.
2. Historical Automobile Museum 'Vall De Guadalest'
''A museum of motorcycles, cars and machines from the 1920's to 1970's.
Onsite restaurant and car parking/gardens available to visitors.''
If you have an interest in motorbikes, cars or historical machinery then the Vall De Guadalest is worth a visit. Located in the Guadalest Valley between Callosa and Guadalest this museum is home to 25 years of pain-staking restoration work. The collection boasts over 100 motorcycles and small cars dated from 1920 to 1970, all restored to perfect condition. In addition to the motorcycles and cars there is also a number of historical machines on display including sewing machines, typewriters, coffee makers, telephones, radios and more.
There is a large car park on site and visitors can also make use of the spacious gardens.
Pricing Range: Not Yet Known
Target Age Range: 6 years plus
Address: Ctra. Callosa–Guadalest, Km 7 (near the restaurant El Riu), Postal Code: 03517
http://www.museovehiculosguadalest.com/ Get Directions Link
3. Les Fonts d'Algar (Algar Waterfalls)
'' Bring your swimsuit, dive into crystal clear waters, enjoy a picnic and relax in tranquil gardens''
The Algar Waterfalls are just 15km from Benidorm, once there you will find a ecological sanctuary of well preserved natural areas and ofcourse stunning waterfalls and pools.
A visitors route of 1.5km is mapped out for you to follow. This walk will take you past the popular waterfalls, through the river bed and via various springs and pools – feel free to dive into the crystal clear refreshing water.
There are various visitor amenities on site including a visitors office, car park, toilets, first aid points, picnic areas and camping areas.
Additional attractions and local restaurants are within the park area.
Pricing Range: 0-3yrs FREE, 4-10yrs €2.00, Students €4.00, Seniors €4.00 and Adults €5.00 (Low season discounts available).
Target Age Range: All age ranges
Address: Pda. Algar s/n03510 Callosa d'en Sarrià (Alicante)
4. Dino Park Algar
Fun and education for all ages, enjoy over 30 animated dinosaurs, a 3D cinema, attractions and a nature trail, built by a leading European educational attraction company''
The Algar Dino Park is a fun and educational attraction set in 6 acres of botanical and cactus gardens. Realistic models and robotic dinosaurs are placed in natural settings for children enjoy and learn about. The park boasts over 30 animated dinosaurs accompanied by sound and educational information.
In addition to the dinosaur trail the park is complimented with a 3D cinema, children;s attractions and a nature trail.
Target Age Range: All age groups
Address: Partida Segarra s/n, Callosa d'en Sarrià (Alicante)
Read more HERE
5. Cueva de las Calaveras (Caves)
''Cool off with this cave walk, get lost in the gift shop and enjoy ice cream in the cafe whilst the children run around on the play park. Short day trip but worth a visit''
Located in Benidoleig is a magnificent cave system which is open to the public. Arrive at the attraction where there is ample free parking and over-spill road side parking.
Entering through the gift shop to purchase your ticket you are then led up the ramp or steps to the mouth of the cave. A small goldfish pond and prehistoric statues will entertain the young ones whilst you read up on the history of the caves and there inhabitants.
A staircase provides access to a small caved terrace to take in an alternative view of the 60ft high cave entrance.
Follow the cave system through the mountain, various openings make for great photo opportunities and along the way more information (in various languages) is available in written text so that you can learn about the caves.
The route path is made of wooden planks and lighting is throughout the caves. At the end of the walk you can view the water well the head back through the caves to the gift shop.
The gift shop is well stocked for those interested in fossil collecting, geodes and similar. Attached is a small traditional Spanish tapas bar/cafe with cold drinks, beer, ice cream, sandwiches and tapas available. Outside is a large seating area and a children's play park.
Expect the cave walk to last around 30 minutes depending how fast you walk!
Target Age Range: All age groups. (Fully accessible for pushchairs)
Address: Carretera Benidoleig – Pedreguer, s/n, 03759 Benidoleig, Alicante
Link to a further review and photos on Javea Connect
6. Jardin de l'Albarda
''Relax and unwind in these gardens of excellence, amaze at the floral and wildlife.''
Created in 1990 the L'Albarda gardens is a model of excellence, setting a bench mark for Mediterranena gardens. It was built to demonstrate the richness and diversity of flora that can thrive in the Spanish climate.
Loose yourself in over 50,000 m2 of garden which boasts more than 700 species of native plants as well as an extensive collection of roses and palm trees. A real horticulturalist dream.
As well as this outstanding botanical biodiversity attraction, L'Albarda is also home to a formal garden, orchards and a wild garden. These together create the ancient Renaissance gardens of Valencia.
Visitors will be transported to ancient times as they wander the garden walkways, pergolas and areas of natural beauty. Enjoy the ponds, fountains and wildlife.
Target Age Range: All age groups
Address: Urbanisation La Sella, C / Baix Vinalopó, No. 8
7. Marjal National Park and La Font Salada
La Font Salada is located in Pego-Olivia Natural Park and has been known for its relaxing setting and bio-construction.
A perfect location for a day tip or family getaway as La Font boasts
14 bright rooms in which you can stay over.
Visitors can enjoy the fruits of the biological orchard, embark on nature walks, wander just a few kilometres to practice their golf, don a hat and go horse riding or if four legs aren't your thing try two wheels on a bicycle ride.
Be sure to bring your swimming costume and enjoy a dip in the natural warm spring.
Animal lovers can visit the farm animals such as peacocks, chickens, ducks, horses etc. Bringing your pet along? They have adapted rooms for visitors with animals.
There is an onsite restaurant and bar, as well as parking.
Pricing Range: Not Yet Known
Target Age Range: All age groups
Address: Ctra. Nacional 332, Km 210, Camí Sant Pere, s / n OLIVA
More information here
8. Cueva Del Rull
These caves are located in La Vall d'Ebo and are thought to age between 23.5 -5.3 million years old. Discovered in 1919 by a hunter they are still being researched.
Visitors will enjoy a guided tour (tours are in Spanish) through the cave network, approx. 220m circular tour taking you 19m under ground. Marvel at the underground caves, natural formations and cave paintings.
There is a bar and restaurant available.
Target Age Range: All ages. Access for pushchairs may not be possible.
9. Castell de Forna
'' A 15th century palace nestled in a hidden village. Ponder the medieval graffiti then wander into the village for a coffee''
Forna is a hidden village of only 88 inhabitants, located between La Safor and La Marina Alta. Nestled in the foothills of Sierra de Almirall it has been described as an unbeatable location.
The skyline of the village is dominated by a fortified palace, the Castle-Palace of Forna. A 15th century palace boasting original height towers and wall canvases.
The best kept secret however resides inside the castle-palace!
Guided tours.
Open all year round.
The local village will offer bars and cafes.
Target Age Range: Older children and adults
Address: Calle Sector Dos , L'Atzúbia
10. Denia Castle (Castillo de Denia)
Anyone who has visited Denia has probably enjoys the external views of the castle walls which site centrally in Denia. The outer slopes of the castle have thrown up remains though to be houses and Roman forts.
The castles design is traced back to Islamic times between the 11th and 12th centuries. Over time additions have been made to the castle such as the Red Tower and the Tower of the Consell during the 15th century. The Govenors Palace was rebuilt in the 16th and 17th century. The destruction of the castle was in 1859 during the War of Succession.
Target Age Range: All age groups
Address: Carrer Sant Francesc, Denia, Spain
Read More and Get Directions Link
11. Vital Parc Centre (Adventure Park)
The Vital Parc Centre Adventure Park has been created for those who enjoy adrenaline fuelled outdoor pursuits.
Don your harness and safety helmet as you climb into the tree canopy,
Walk rope bridges between trees and fly on zip wires. Climb rock faces and push your limits with 3 high wire adventures.
For the less adventurous there is a host of additional activities.

Target Age Range: Older Children (8 plus) and Adults
Address: VITALPARCENTRE ADVENTURE PARK CAMI DEL POU 77 03792 PARCENT
See more here
12. Safari Aitana
''A real safari and wild life adventure''
Enjoy a real wildlife safari experience. The park covers 1.5million m2 and is a haven for animals from 5 continents. Here you can observe the numerous animals in a natural surrounding going about their day to day life.
Guided tours are available which incorporate animal feeding times. Private Keeper tours and VIP trips also available.
There is an onsite restaurant.
Pricing Range: 4-10 yrs €16.00, Adults €20.00
Target Age Range: Ages 4 and upwards
More Information Here
13. Jesus Pobre Farmers Market (Sundays.. Winter mornings and summer evenings.)
Jesus Pobre farmers market held on a Sunday isn't the first place you would think of as a family friendly day out but it has been included as there are things to entertain the children.
Explore the produce of the local area, fruits, wines, cakes, pastries, breads etc. There is often additional stalls selling locally made goods and a larger antique/second hand market throughout the month.
The heart beat of the market is the large wine and food area where you can enjoy freshly prepared grilled baguettes, chilled beers, local wines or cold drinks. There is seating and covered areas provided.
A children's play park is situated next to the food court area and there are often horses which many of the farmers will let your children pet or sometimes ride.
Pricing Range: FREE
Target Age Range: All Ages
Read more HERE
14. Coves de Sant Josep
Embark on an adventure to the centre of the earth! A unique natural space where visitors discover new sensations, impressive silence, mystery of the origin and a feeling of travelling through time.
Your tour takes you on a boat through the winding caves, the echoing sound of water droplets hitting the water. Marvel at natural rock formations and harmonious natural light.
Experience life in the cave where its inhabitants lived more than 15,000 years ago.
Additional services on site include free parking, hiking trails, children's entertainment (high season only), summer pool, picnic areas, children's play area, gift shop.
See more here
15. BIOPARC Valencia
The BIOPARC Valencia is an exceptional day of for all the family. Experience the animals up close with lots of daily experiences to enjoy.
The park is home to numerous animals established in natural surroundings. Also in the park you will find places to eat and drink, gift shops and information on park experiences to get even closer to the animals.
BIOPARC is described as a next generation zoo where visitors are immersed in the natural habitats of the animals. They incorporate multispecies enclosures to mimic natural interaction and have implanted non-visible barriers to visitors get an up close and personal style visit.
Address: Av. Pío Baroja, 3, 46015 València
Read more and link to book tickets here
16. Brevis Minigolf – Sol Park
If your wanting to put your feet up whilst the kids play in a safe enclosed environment with plenty on offer then Brevis Minigolf is the place to visit.
For the children there is a medium sized soft play centre under cover and shaded but fully visible from anywhere in the restaurant with tables and chair directly next to it. During busy periods there is a gigantic bouncy castle slide great for kids of all ages (and adults if you can sneak on!). The park is littered with trampolines, and kids toys. A small go kart style track lets kids choose a range of pedal bikes, trikes and cars.
For the older kids and adults there is a very good mini golf available and a small football pitch area. There is a full bar and restaurant offering various tapas, light bites and full meals. All well priced and good quality. In addition is a well stocked children's tuck shop filled with small toys and sweet to keep them occupied.
Brevis also cater for children's birthday parties.
Target Age Range: All age groups
Address: 03724 Moraira, Alicante
Get Directions Link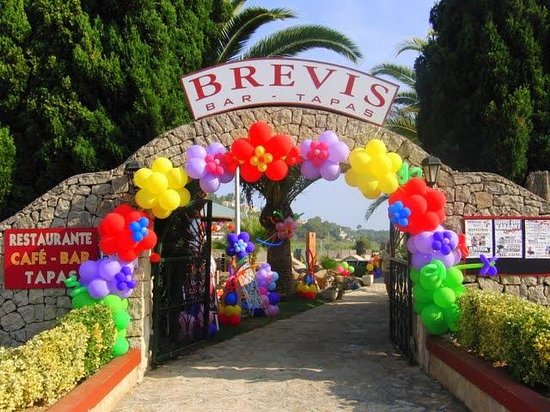 17. Moraira Park Fun Fair (Summer)
Moraira Park Fun Fair is an evening entertainment attraction open during the summer.
Located in the main car park of Moraira it is a permanent fixture offering a range of fun fair rides for children.
From wacky fun houses, powered trikes, trampolines, train rides, dodgems and more. There are also tradition games like 'hook-a-duck' and cork gun shooting games.
Drinks and treats are available in the small cafe and rides are paid for by buying tickets which and sold in various bundles.
Coin operated machines are dotted around the park also. A lovely attraction so spend a few hours keeping the younger ones entertained.
Pricing Range: €2.00 upwards
Target Age Range: All age groups but primarily under 16s
Address: Av. Madrid, Moraira, Spain (Located in the large main car park in Moraira)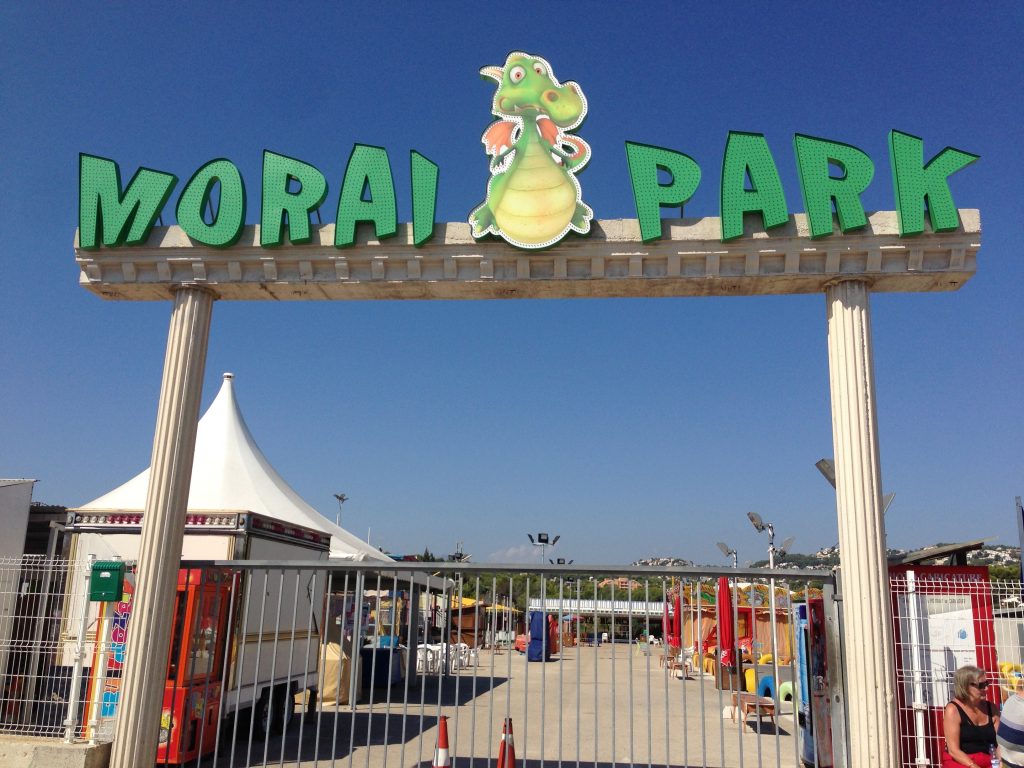 18. Valor Chocolate Factory – Museum
The Valor chocolate museum opened its doors in 1998 in order to raise peoples awareness of how this rich chocolate is made.
Visitors will learn about the Valor chocolate heritage, its upkeep and research work. The museum houses some of the best collections of machinery used in the chocolate making world.
Chocolate lovers dream, come and see how Valor chocolate is made. This is a 45 minute tour. No parking is available on site. The tour is comprised of an audiovisual presentation, a walk through the museum and chocolate tasting in the gift shop.
Target Age Range: Suited to older children 6+
Address: Avinguda Pianista Gonzalo Soriano, 13, 03570 La Vila Joiosa, Alacant
19. Museo del Turron – Turron Museum
The Turron museum is dedicated to preserving the technological heritage that relates to the production of Turron and marzipan.
The museum is split over three floors and displays machinery and equipment which was traditionally used in the production of Turron.
Visits to the museum include a guided tour around the modern production plant (only July – November which is production season) where you can watch the Turron being made.
The tour finishes in the gift shop where visitors can taste the Turron products and of course purchase goods to take home.
Pricing Range: Children, Seniors and Students €0.50, Adults €1.50 (Double fee high season)
Target Age Range: Ages 6+ advised
Address: Edificio Museo del Turrón, Polígono Industrial Espartal II, 03100 Xixona, Alicante
Get Directions Link
20. Forestal Park La Nucia
The adventure park and tirolinas is organized into various games in the trees which range in difficulty. All circuits are designed for the public so do not require special skills, physical form or experience. All games end with a zip wire to the ground and offer a highly motivated experience.
Picnic tables available and snacks and drinks on sale in the park.
Target Age Range: Children above 1.1m upwards and adults. Min age 6yrs
Address: C / Guadalest, 10, 03530 La Nucía, Alicante
Get Directions Link
21. Embalse de Benageber
This activity centre provides an selection of various activities as well as camping accommodation.
Activities include tree top games, zip lines, archery, waterfall swimming, horse riding, abseiling, canoeing, paintballing, orientating, trampoline bungy, hiking, boating and more.
Pricing Range: Various based upon activity
Target Age Range: 6yrs plus
Address: Plaza del Cerrillar, S/N, 46173 Benagéber, Valencia
https://alberguebenageber.com/