A true tropical paradise that allows us to enjoy nature in a different way. As if it were an Amazon jungle.
It is just beautiful. Small, funky, friendly, quirky and very different, with an Amazonian air about it that is so relaxing and good, not only for the soul, but for relieving the stresses of the week.
Before I tell you more, here are a few photos that we snapped as we went along, resting in between on the many little "nookie" seating areas and hammocks that are dangling there for you to sway about in whenever you feel the need. Wandering around, you have to look out for the various animal life (including the cat) and the HUGE insects that dangle here and there😉
And after you are done ( and this can take anywhere between 45 minutes and a couple of hours) then you return to the reception, which doubles up as a cafe and shop, where they then give you choices of various teas, coffee or slushes plus home made cakes and plate of fresh fruit, which is all part of the €10.00 ticket price.
Please do go along and see for yourself. It is actually just off the N332 but blink and you will miss it. Just lookout for the sign below if you are coming in from Calpe to Altea… it will be on the right as you are heading in, just before the Gadea hotel. There is a shop called Casagalera on the corner where you need to turn. ( Put their address in if you want GPS to find it (El, Carrer Puput, 1, 03599)
It is not adapted for disabled people I'm afraid and the paths are pretty wobbly so wear sensible shoes. If you click the photo below, it will take you to the official website where you can see more and call to book if you wish. You can also stay the night, although there are only 2 rooms available for bed and breakfast but they look cool too!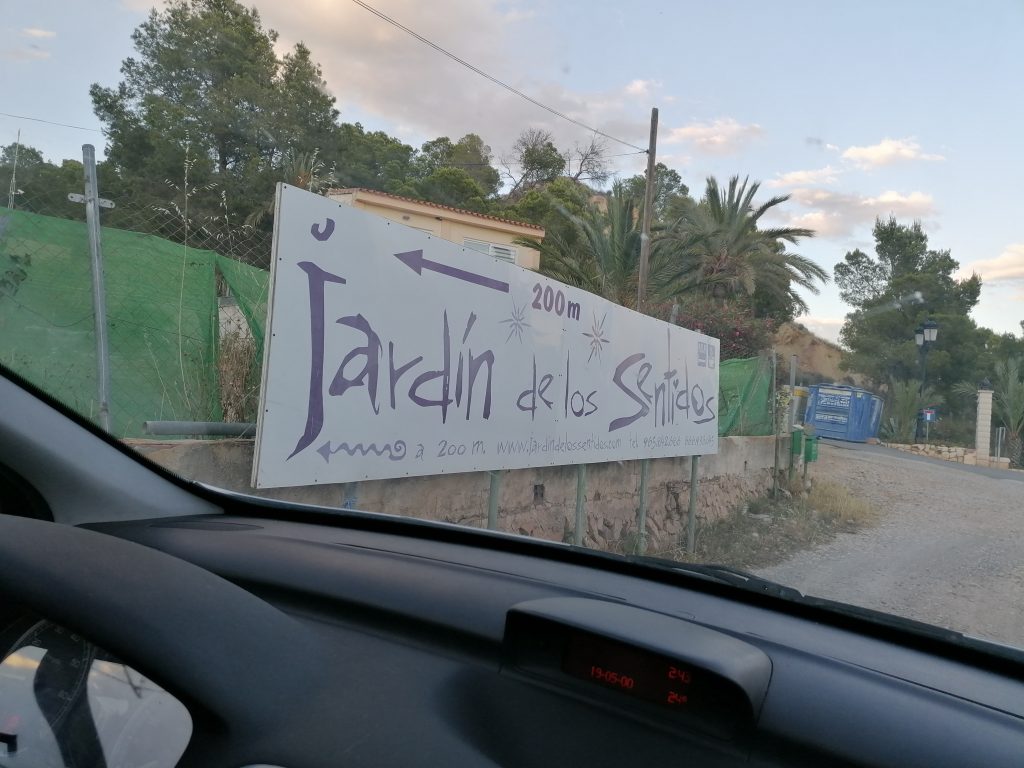 Summer hours May 1 to October 31 from Tuesday to Sunday from 4pm to 10pm.
Winter hours Open from November 1st to April 30th from Friday to Sunday from 11am to 8pm.
Rest period from December 15 to January 31.