A husband and wife team , who have owned a house in Moraira since 2015,
have set up Spain's first ever' multi-charity adoption website for cats, dogs and horses!
The couple wanted to use their marketing expertise to slash waiting times for rescued animals.
It is said that more than half of all dogs and cats in the Marina Alta area spend at least six months before finding a new home.
according to a survey of 23 animal shelters by newadoptapet.es founders, Mats and Caroline Rennstam.
"The animal charities here are great, but their turnovers are atrocious," said Mats. "They are really well-run—but it's still no fun for a cat to spend a year in limbo."
Mats, who sold his business six months ago, felt compelled to help these charities, many of whom have 'no online presence' whatsoever.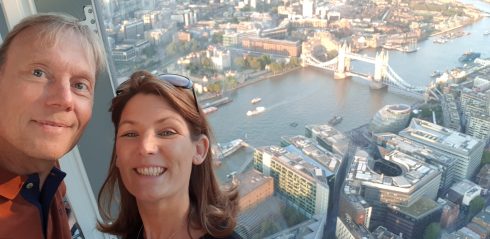 He told a local reporter from the Olive Press that the online service is completely self-funded and is the only online portal of its kind offering free marketing for animal shelters in the Marina Alta region.
Mats said that six charities have uploaded profiles of dogs and cats to the website since its launch last Friday, March 29, namely: Adopta Bernia, APAC Campello, Pets in Spain, APAD, APAC Caballos and PEPA.
However, he says there are around 20 more planning to upload profiles in the near future. 🙂
Javea Connect also run local feature which is updated regularly, entitled " Cuddly Creatures and Where To Find Them." The website feature includes animals in care with Apasa, Apac, Aprop, Rama, Apad, Pepa, Javea Feral Cat Association and Tanamera. Click the link below to take you there.