You may remember, last year, watching our local restaurant V-Thos, appearing on TV in Channel 4's New Life in the Sun in February 2018. Well, if you didn't, then the link further down this page tells a little more. There was a LOT of excitement on in Javea whilst filming the series, so here is further opportunity for another local new or expanding business to have major TV coverage, following them on their journey to success somewhere in one of of beautiful local towns.
UK's Channel 4 is currently casting for the fifth series of 'A New Life in the Sun', and they are looking for expats from the UK who are either setting up a new business or expanding/diversifying a current business in Spain.
They have told Javea Connect that they would love to hear from any new restaurants, food businesses, hair or beauty salons, sports activity type businesses – it literally could be anything!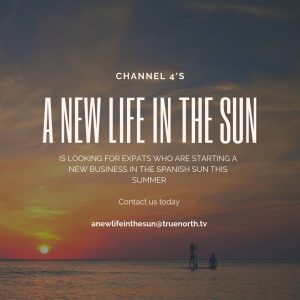 The series is a very positive PR opportunity, with previous featured businesses reporting a huge increase in bookings.
If you think you fit the bill here, you can contact them by email at [email protected] or send a message on the Facebook page 'A New Life In The Sun'
Let's get our locals on the map again, as happened with V-Thos a couple of years ago. Click the link below to see how it made a difference to Lisa!