For the second year in a row, the usually vivacious month of June will pass without the traditional fiestas of San Juan.
However, two of its most significant attributes: the Pasodobles and the traditional costumes will still be present in a symbolic way.
The music band of the Centro Artístico Musical and the Grup de Danses Portitxol have programmed special performances to give Javea some festive atmosphere.
On Tuesday, 22nd June, the band will give a concert in the Riurau d'Arnauda (at 20:00) with a typical passacaglia repertoire; they will play Pasodobles such as Tio Ramon, Segrelles, Quelo or Eduardo Borràs, among others.
Admission is free but there will be a capacity control so it is advisable to book (phone 965794344 or email [email protected]).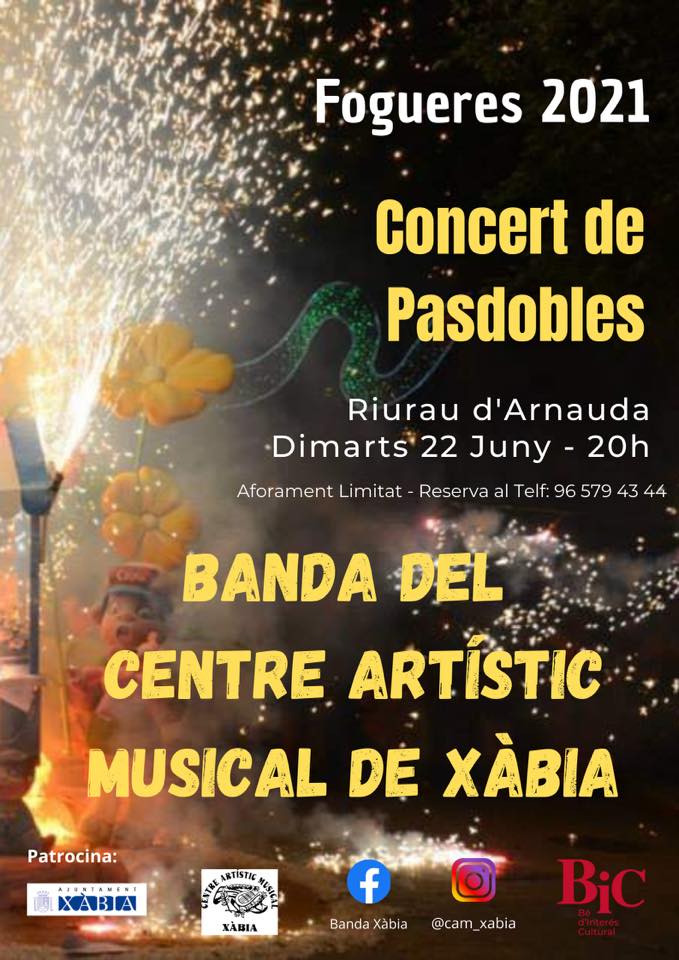 The Grup de Danses Portitxol also joins this symbolic cultural programme with a performance of the Rondalla and a sample of traditional dances dressed in the old style on the evening of San Juan, 24th June, at 7 p.m. in the Riurau d'Arnauda.
Those interested in securing a ticket – free of charge – can also book through the Culture channels (telephone 965794344 or email [email protected] ).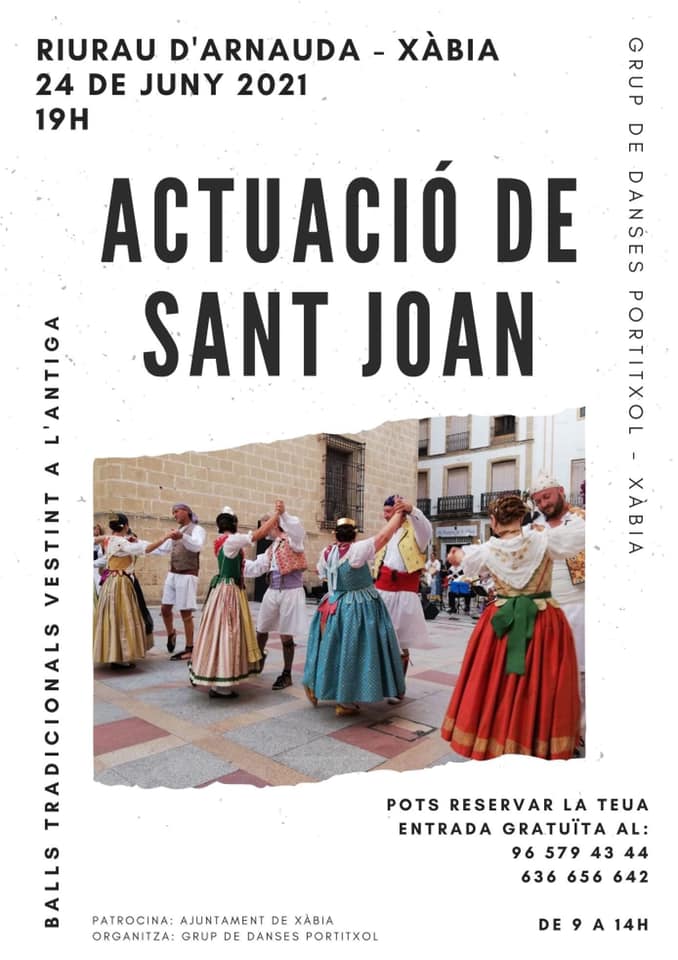 Next week's cultural programme also includes the second part of the Performing Arts Festival, subsidised by the Diputación de Alicante, which takes place in the Riurau d'Arnauda and is free of charge. On Saturday 26th June, at 7pm, there will be a dance performance by the Marroch company entitled Entre Nosotros.
On Sunday 27th, at 12 noon, the festival will close with a final circus performance, with the Arritmados company and their show "Reparte Amor".