Many locals will remember Scott, who was mowed down just over three years ago by a reckless driver, whilst cycling with his club.
We have followed him on his road to recovery and saw an article in Xabia al Dia yesterday but as many may not have seen it, we have put it in "Scottish" for you.
Scott will be in the hands of Dr. Pedro Cavadas once again, in what will be the eighth operation performed by this prestigious doctor and specialist in microsurgery.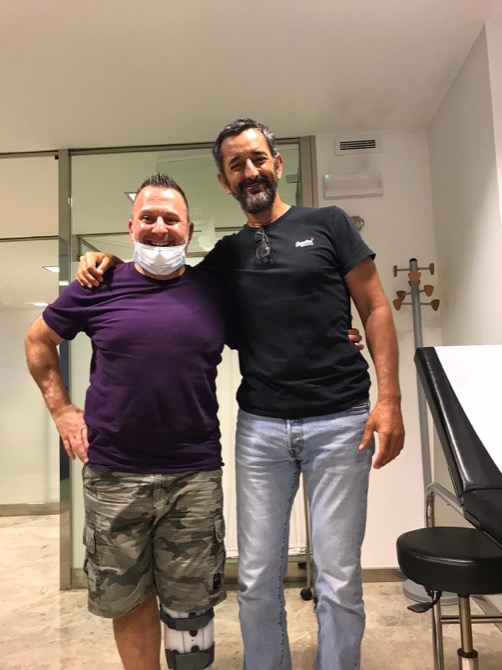 Gordon spoke to Xabia al Dia during the week marking the third anniversary of the tragic accident. Scott explained that the recovery process was all going well until there was a setback.
"It was in October 2019 when Dr. Cavadas implanted an external fixator to stretch the leg 1 millimetre daily and get the femur to recreate and reduce the distance between the two legs. One leg was 57 millimetres shorter than the other, as a result of the different operations previously."
"But, after growing 6 cm, the tibia broke "and is held together with a steel plate and screws", in addition, he explained that the fibula came out of the ankle joint "during that process", so the doctor had than to break it and "put it back together with a plate and more screws".
All of these operations, Scott said, have not reduced physical pain "I'm still having pain in my left leg," as well as in my left wrist and lower back. His body, he said, "is suffering from the unbalanced posture of all these years." "I deal with pain every day, sometimes I even have trouble getting out of bed or off the couch."
The former cyclist acknowledged that he has already given up hope of returning to his job on the oil platform "a qualified doctor informed me that due to my injuries and physical fitness I will never pass the medical examination to return." I have held that job for almost 30 years and will no longer be able to return," he lamented.
In the sports field, the sensations are different. "My passion was triathlon, which involves swimming cycling and running" and stressed "I can swim, cycling is almost possible with a little effort and overcoming knee pain", but running "is not something I can do again competitively ". "My triathlon days are over, unfortunately."
Three years back and forth for operations have undermined his morale, who openly acknowledges that "I cannot see the light at the end of the tunnel that this nightmare has become."
He also recalled that as a result of the accident he lost his job and the only source of income they had and that together with his family "they have had to make many sacrifices". All of this, "he continued," plays on the mind and leaves you feeling uncertain, "but concluded" my family and I will really be happy when we can leave this horrible life experience behind and move on. "
As always, we all wish Scott well in his, seemingly, eternal battle . through which, as far as we can see on Javea Connect, he as always remained smiling through the tears.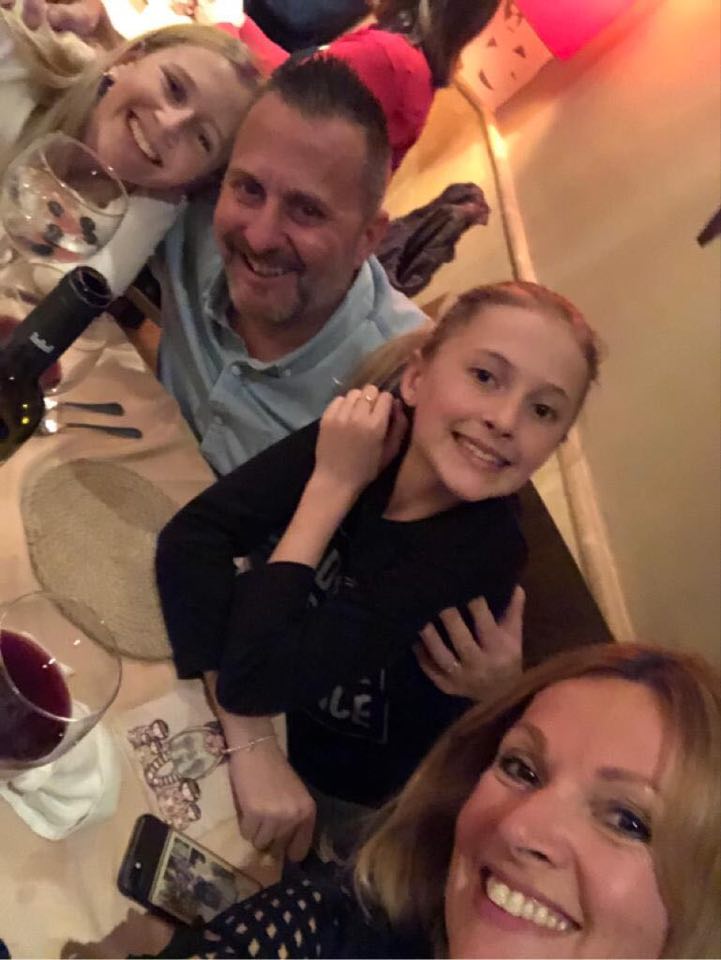 Previous story….