Claiming that roundabouts will improve access to the funeral home and the polygon
Work has commenced on the construction of the roundabouts on the CV734 road, the Javea to Gata de Gorgos road. At the moment the shoulders and yellow median have been painted to indicate roadworks and marks and stakes have been placed to indicate the area that the roundabouts will occupy, one at the entrance to the funeral home and Municipal Cemetery and the other in the access to the Ramblars transfer plant.
The two roundabouts will be built simultaneously to optimize resources and machinery and at no time is it planned to cut traffic, which will be re-routed by a single lane.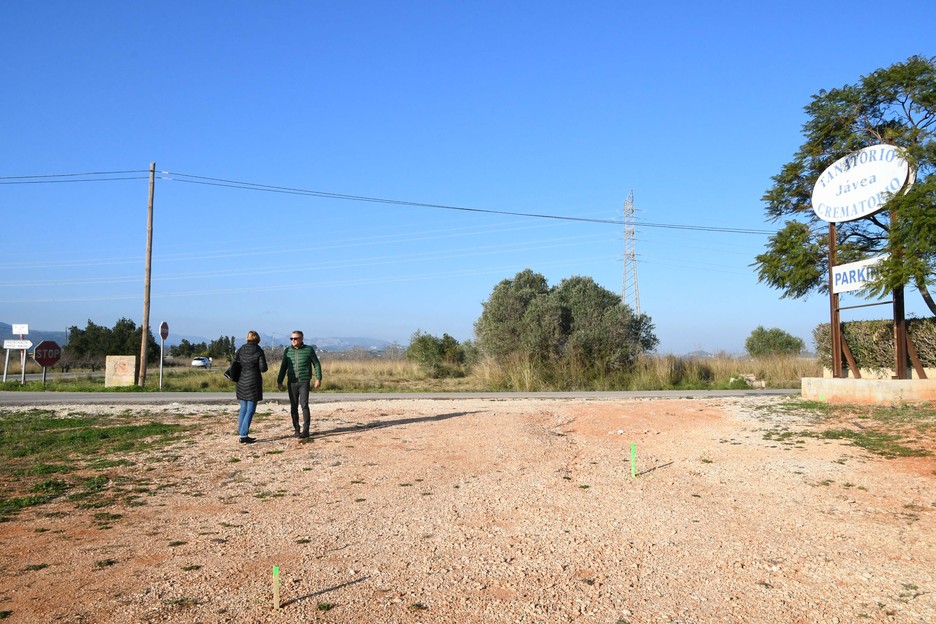 The construction of the roundabouts is entirely the responsibility of the Generalitat Valenciana after the City Council has been responsible for expropriating and transferring the necessary land. The mayor has said that this investment will improve road safety. It will also provide an inlet to the Catarroges estate.