The Restalia group's hamburger franchise , The Good Burger , founded in 2013, has opened one of its stores on the Arenal in Javea.
The restaurant replaces the veteran and iconic restaurant of Los Remos , which was, up until recently, the mainstay of select gastronomy in the town from the year 2000.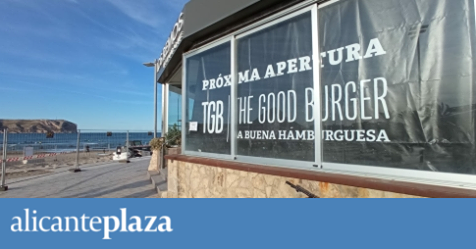 The Good Burger will take its concept of a great variety of burgers to one of the most attractive points in the second city of the Marina Alta, ( the other being in Denia) where other restaurant franchises such as La Tagliatella, Telepizza, Saona, Lizarrán , or ice creams such as Smoy are already located. . And where competition with local businessmen is fierce. They announced that they are aware of the tastes of local clients, those who are only here in summer and those who live in the area.
The Restalia burgers will try to follow in the wake of Black Turtle , the Valencian chain that also tried its luck in Javea a few years ago and in a different location.