The Arxiu de Xàbia has today launched an educational blog focussing on Javea's cultural history.
"Els Papers de l'Arxiu" will be a series of articles of historical interest that has been digitised to facilitate access via the internet.

A large part of its content are articles and collaborations on local history published in the different festival books, although other documents and magazines can also be found there.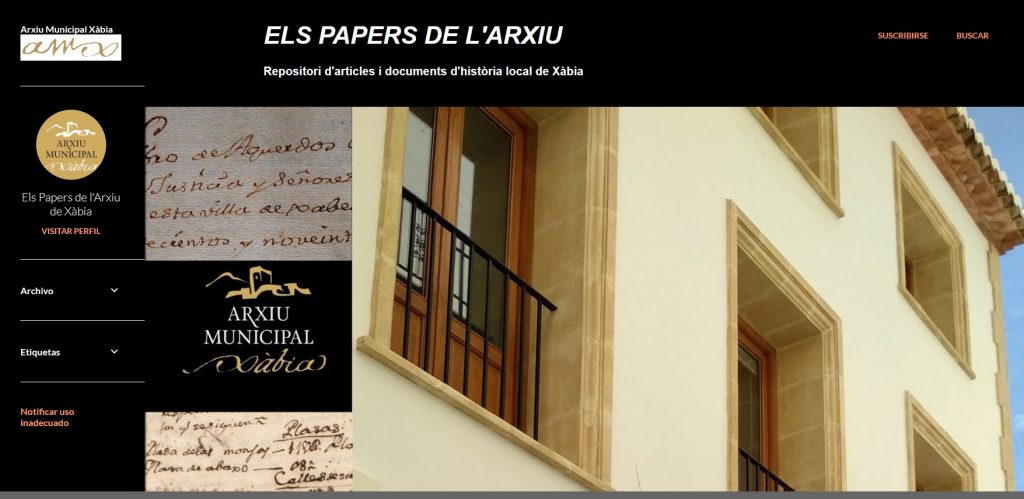 It also allows for subscriptions and an alert service whereby you will receive a message every time a new document is added.
The blog contains local history that is not found in books and allows you to search by subject and local authors.
Content will be updated on a monthly basis.
You can read and subscribe HERE