The doomed ferry, Pinar del Río , which is currently being dismantled in situ, is suffering again through rough sea on the northern breakwater, although, we are told, it is not sinking.
Lately named " he ship of misfortunes" after it ran aground on the northern jetty in Denia port on August 17, the Pinar del Río has been battling against its second and strongest storm during the past few hours. The waves hit furiously and it is now very visible that the ship has been severely struck on the starboard side, giving the illusion that it has partially sunk and is being engulfed by the sea. However, we are told that the ferry is not going down….. at the moment.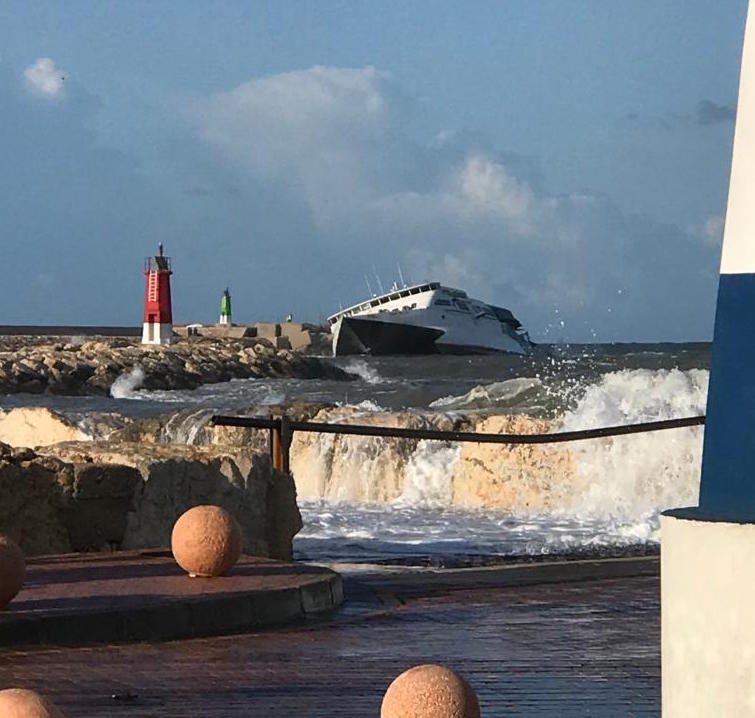 When the first storm occurred, on August 20th, the ferry had been secured by the company carrying out the salvage, in order to prevent it from sinking. Now, however, it does appear that it is going down. This latest storm was tremendously intense and caused Dénia's fishing fleet to remain moored in the port. Wind gusts of over 100 kilometers per hour have been reached on the coast of Denia.
Would it not be better to allow it to sink? the marine life would love it!!!