11th and 12th August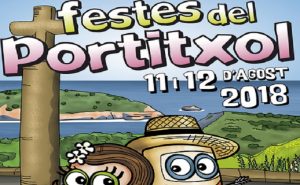 On Saturday at 7.30 pm, in Portitxol there will be  a street party with traditional music in the Mirador de la Creu area, followed by a snack for the attendees. 
At 20:30:  Performance of singer Pep Gimeno Botifarra and la rondalla at the esplanade where the festival is held, which will end with the dansà, led by the Danses Group.
At 22:30 hours, the brotherhood dinner is open to all who want to join and then the evening with the dance with entertainment by the Diamonds orchestra.
The program continues on Sunday, which will start with a wake-up from 9 o'clock with popular music, sardines for lunch and games and cucañas for children and adults. Closing the party there will be a performance of the youth of the percussion group Tom'n'Go .