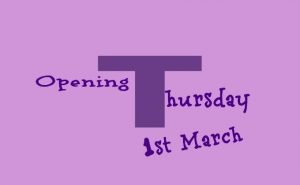 Fantastic new shop opening in Pedreguer on March 1st.
We are told…….. "This will be a first for the town..and we are very excited. ..You are all welcome to join us in a toast from 10 am until 1pm.
Lots of interesting items on sale and all proceeds will be going to help the following local charities
Fundacion Residencia de Los Mayores and the Refugio de las Mujeres.This also includes the women's refuge. 
The second one is Els Poets.which is a local animal charity .
Also Caritas who have a large distribution centre in Pedreguer. 
A list of these will be on display in the shop and as monies are collected and handed over…these also will be displayed. .
Items on sale vary from a baby car seat by Bebecomfort;hand luggage by Samsonite;
designer handbags;clothes; toys; some furniture; books in English, Dutch and Russian.
Electrical goods and so much more..
We are located on the main road into Pedreguer, a blue shop next door to Construcciones Belpools shop. As you approach the shop turn right there is off road parking nearby."