The 12th edition of the Denia nautical show,  will be held from 1st to 5th May 2019. 
On Wednesday, May 1 at 11 am, the show will officially open. The access is totally free and the schedule, uninterrupted, from 10am to 10pm.
Every day, there will be catamaran trips to the Cabo de San Antonio Marine Reserve, at 10, 11:30 and 13 hours. The full programme is featured below.
ALSO….The school ship Cervantes Saavedra docks at the Dénia Boat Show on May 1 from 3 to 7 pm the ship will be open to the general public.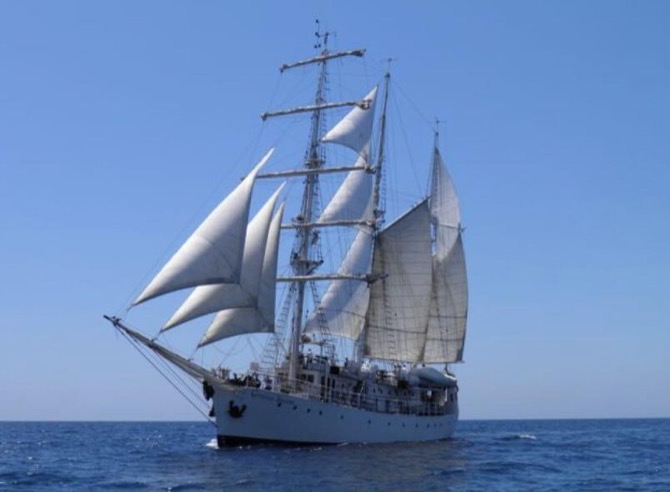 This year the tickets have a reduced price, two euros for adults and one euro for children. The collection will go to different associations of Dénia. As it was done last year, in this edition will also be the tourist train service, which will bring visitors to the lounge from three stops in the centre of the city free of charge.
From 10 am to 2 pm and from 4 pm to 8 pm there will be children's workshops, led by the Idemar Belharra Association. Also at that time you can visit the Nao Victoria.
Click here for more infomation on the Magellan replica, Nao Victoria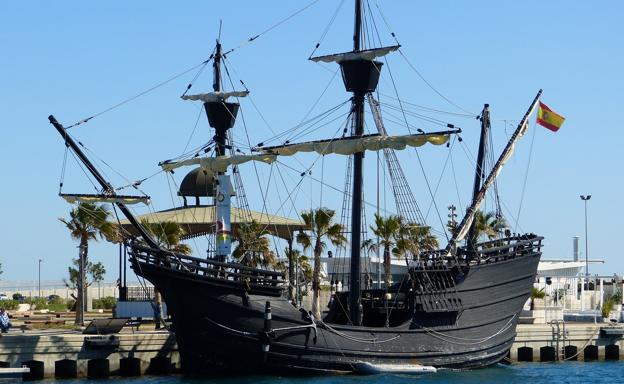 The Centre for Nautical Activities perform paddle surf or Hawaiian canoe baptisms, sea trials with the different clubs that are part of Dénia Marina and activities and demonstrations with the Red Cross.
There will also be an art show "El Mar", in the gallery of Marina de Dénia. On Thursday and Friday they will be dedicated to the colleges and institutes. The Carmelitas school will have a theatrical performance which is dedicated to the sea plus different talks will be held so that students can check the different professional opportunities that the sea offers.
The weekend will be more directed to families. There will be a rescue drill with helicopter Sasemar, gymkhana marinera, the release of the turtle, rescue exhibition with Newfoundland dogs, in charge of the Marenostrum, Flyboard exhibition, with Tsunami and painting workshops for children.
This year, as something new, various talks have been organized by Nao Victoria, Gulet Cervantes Saavedra, the Fishermen's Association, Ecoalf, Varadero Port Dénia, Creama, Anpper, Anen, Anavre, Red Cross, Dénia Coastguard, Voluntaris de la Mar Association, Balearia, Rafa Andarias, Bruno Ruiz and Alex Pella.
Congratulations to Marina de Dénia for organizing this event for another year and highlighting the sea and all that it represents.
Scroll for programme
Keep up to date with information here