The work will be carried out in three phases and in order to maintain aesthetics in the town, it will mainly be installed underground.
The mayor of Teulada/Moraira, Carlos Linares explained that Teulada City Council has just authorised two companies to begin the installation of a fibre optic telecommunication network in the municipality. This means that the installation works that will take place over three phases and will begin shortly.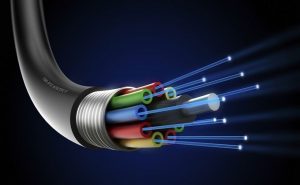 The two authorised companies, one of them based locally, have to make provisions so that the telephone network is installed mostly underground throughout the entire municipality. A condition that the City Council that has insisted upon. 
It should be remembered that fiber optic is a system that enables high-speed internet browsing and improves the reception of digital television and that the administration will also benefit from this modern technology, since it will be able to create a circuit of cameras for security and traffic in the most important areas of the municipality and also allow Wi-Fi connection in public spaces.
Finally, the mayor has promised that work will be done as soon as possible and that it will bring about a huge  improvement for local businesses and citizens.