THE ARENA WILL GIVE VALENCIA A MULTI-USE SPACE WHICH WILL HIGHLIGHT THE CITY AS A WORLD-CLASS DESTINATION FOR NATIONAL AND INTERNATIONAL ENTERTAINMENT EVENTS.
Increased investment in a new arena in Valencia aims to make it the largest venue of its kind in the country.
The arena would be built on the plot attached to L'Alqueria del Basket, next to La Fonteta de San Lluís Pavilion, the current stadium of Valencia Basket Club. About 40,000m2 will be constructed where there would be 15,000 seats and 1458 underground parking spots.
The budget for the Valencia Arena has been recently increased to €220 million, with building work expected to start next summer and a completion date, some say in 2022 but other sources are a little more pessimistic, saying 2023.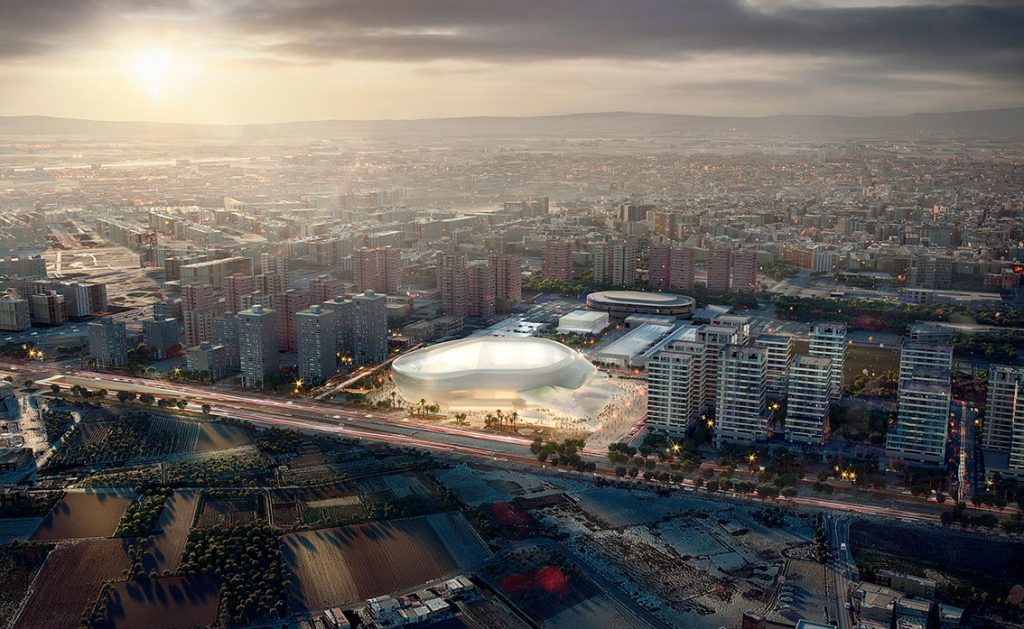 The project is led by Spanish entrepreneur Juan Roig and his holding company Licampa 1617.
The Valencia Arena project is a "personal and altruistic initiative" for Juan Roig, the president of Spanish supermarket chain Mercadona.
The aim, says Roig, is "to give Valencia a multi-use space which will position the city and the wider region as a world-class destination for national and international sporting, cultural and entertainment events."
Valencia Arena is designed by sporting architects Hok and Valencia-based firm Erre.