The Barber of Carre dels Manyans
It is curious to know that the legend of Sweeney Todd, the diabolical barber of London's Fleet Street, which some people say is based on real events, has a sister story in Valencia. The latter is documented, although not fully proven.
The story of the English barber who murdered dozens of clients and later made them into meat pie fillings, (thanks to his baker), is located in Valencia, where you can imagine the scenario, thanks to a curious diary that was found by Rafael Solaz Albert.
Known as the "devil barber of the Carrer dels Manyans", The grim story unfolded thanks to the data and notes that Albert recovered.
To prove that these events actually happened, and that they are not just a mere legend (at least they are recorded), historians turn to a 19th century diary.
In Rafael Solaz Albert's study and transcription of the diary of Pablo Carsí y Gil ("Cosas particulares, usos y costumbres de la ciudad de Valencia, 1800-1873″), the reference left by the author, Carsí, to an event that may have occurred in Cap i Casal, where, at the end, the diary refers to it as "Esto fue un hecho verdadero" ("This was a true event").
". . . On C/Serrageros, entering from San Vicente, to the right, there is like a corral that has entrance to the street which leads to a tavern/house in Calle Pellería. Underneath this door there are three stone chambers, which, it is said, used to be a barber's shop and the other house there was a bakery, where, it was said, they put the flesh of those who were killed in the cake mixtures! This was a true fact. .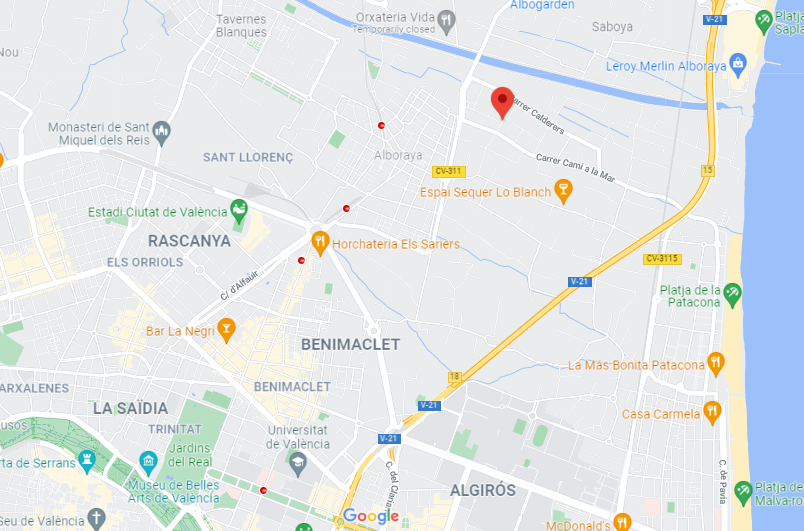 But there is virtually nothing left of the buildings Carsí describes- not the tavern, the barbershop, the corral, much less the house with three heads at the door.
For more information, it should be added that near the location there used to be a cemetery called San Martín that was located to the left entering by San Vicente, but this was removed in 1805/6.
The reason for the disappearance of this cemetery and many others located in the city of Valencia, was the Royal Order issued by Carlos III on April 3, 1787, which, so to speak, "banished the cemeteries outside the walls of the city.
Cover Photo and original story: Secret Valencia