The Exposició Motor Dénia (Denia Motor Show) is taking place 6 & 7 October and the Calle Marques de Campo will become a giant car park for some lovely, new, shiny vehicles over these 2 days.
If you are looking for a new vehicle or have a fascination for cars, then this is the time to visit Dénia.  There will be over 30 exhibitors of new and second hand vehicles.  This is a benchmark show, with exhibitors from the Marina Alta and El Safor areas.  Visitors are able to see and experience new developments in the motor vehicle industry and will have the opportunity to encounter some great deals.
This certainly is an opportunity not to be missed with such a large selection of vehicles in one town.  The 2017 Motor Show attracted over 18,000 visitors, and had over 300 cars on display.  This year's show is expected to be even bigger.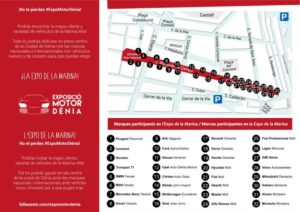 Source:https://altalife.es/