So here we are again , the "C" word is just around the corner and for the past couple of weeks on Javea Connect, the annual appeals to help those whose lives in what we, more fortunate people, like to call "paradise" do not quite have the same twinkly, fairy lit, jingly bell excitement when thinking of their "Big Day" on the 25th of this month.
The group has been full of posts asking for help….. appeals for simple things that we take for granted , such as toothbrushes , soap, tinned fruit and pasta to more fun items that our own children have grown up with, such as video games and mobile phones.
The problem is, how does everyone get their share of support? What makes an appeal appealing? Well to be honest, I do not have the answer to that but what I do know is, there is one particular group of hard working volunteers that this year, have not had any social media presence at all on the local groups. I am talking about the Cruz Roja, or as we Brits know them, The Red Cross.
The Red Cross, Javea lost their only real British fundraiser, a lovely lady called Sandy Tsalikidis, who, up until the spring of this year, worked day and night in the run up to Christmas, to make sure that every local child whose family is on the poverty line, received just one present of their choosing ( up to a value of €25.00) .
Unfortunately Sandy had to return to the UK last Spring, for personal reasons and so the Red Cross appeal has not been publicised, the calendars that she always ensured were made and sold at all the local fairs have not been made and so the 2019 coffers will not be full enough to pay for the 90 or so gifts usually bought with the proceeds of the calendars and all the events that "Sandy Claus" would always magically make happen.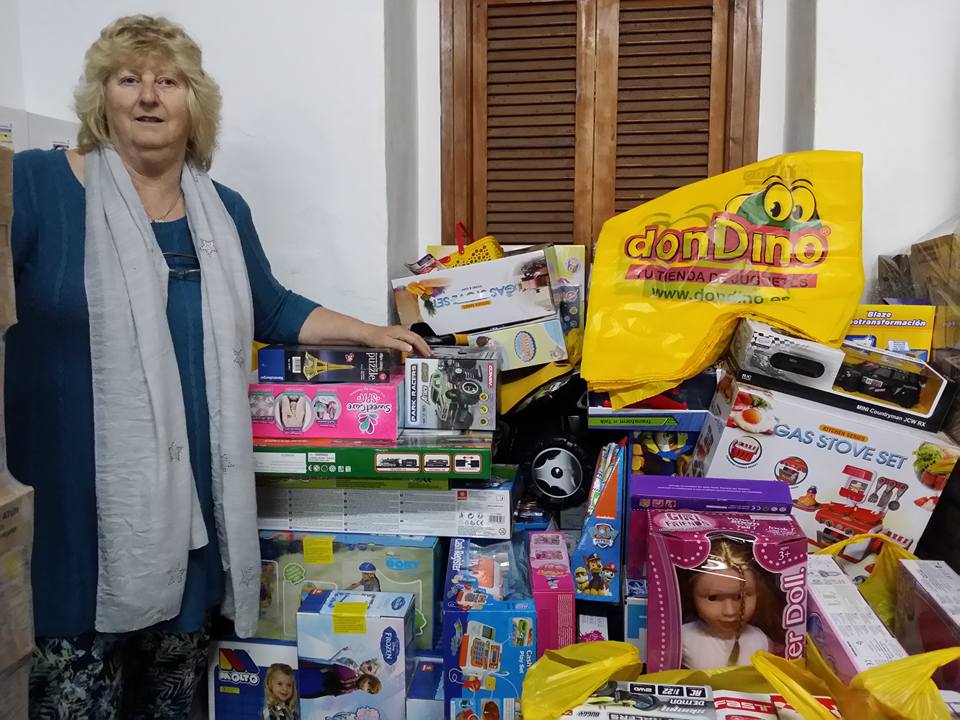 Earlier this week Sandy got in touch with us to see if Javea Connect  and it's super members, could, perhaps, pull something out of the Christmas Sack in a pretty short time. So, always being up for a challenge, we have arranged a fundraising night on 19th December at The Bull and Bear Benitachell, to see if a few thousand of us can fill her shoes. Quite frankly I doubt that but we are sure going to give it our best shot and Sandy's chief elf, Linda Ferguson has volunteered to help us make it all happen.
So if you can help in any way… offer a voucher or prize for the raffle , reserve a table on the 19th maybe…where we will have a fun Quiz and perhaps a few games of Bingo ( that always used to be a good night for the Red Cross in mid December) or you can, if you wish, make a cash donation via Santander Bank, Account No. 0049 3894 95 2814217469…………….quoting Sandy's Christmas 2019 Appeal .
I cannot end without mentioning all the other appeals going on right now, as there are so many people working their stockings off to help put some extra sparkle in the eyes of those who will not be pulling crackers around a table full of Turkey, Christmas Pudding, Brandy Sauce and boxes of Celebrations.
So if you wish to give a little, or a lot, please look on the Javea Connect Information Page on Facebook, where, if you scroll a little, you will find how to help several charitable associations such as Make-a-Smile – It's All About the Children – The Fransican Shelter for Men in Gandia, and the Women's Refuge in Pedreguer…or, if you need more information, please email me at [email protected].
Thanks for reading the rather more serious blog this week and rest assured that we will be back soon with something a little punnier!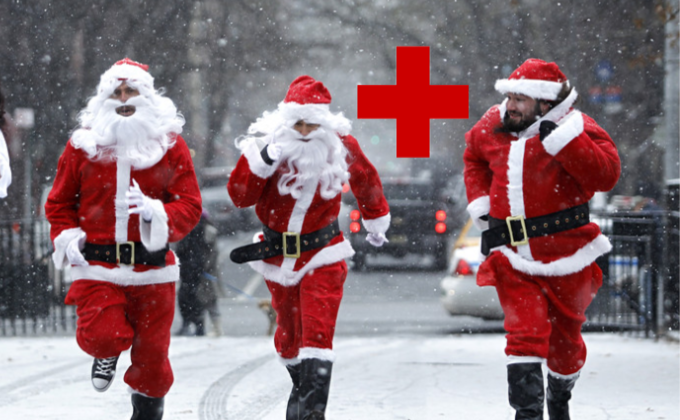 More information later about the Fundraiser on 19th December.