The team from the CAB, who are based in Malaga, are kindly offering to come further north and arrange seminars in the Costa Blanca if there is enough interest from local residents. They have suggested working alongside Javea Connect to arrange these seminars some time in the future ( dates not yet set)
So, if you feel you would benefit and would be interested in attending one of the meetings, please let us know, either by email to [email protected] or by commenting on this article ( or if you are a member of any of the Javea Connect groups, then comments can also be left on the threads dealing with this question).
Here is the notice which appeared on their Facebook group today.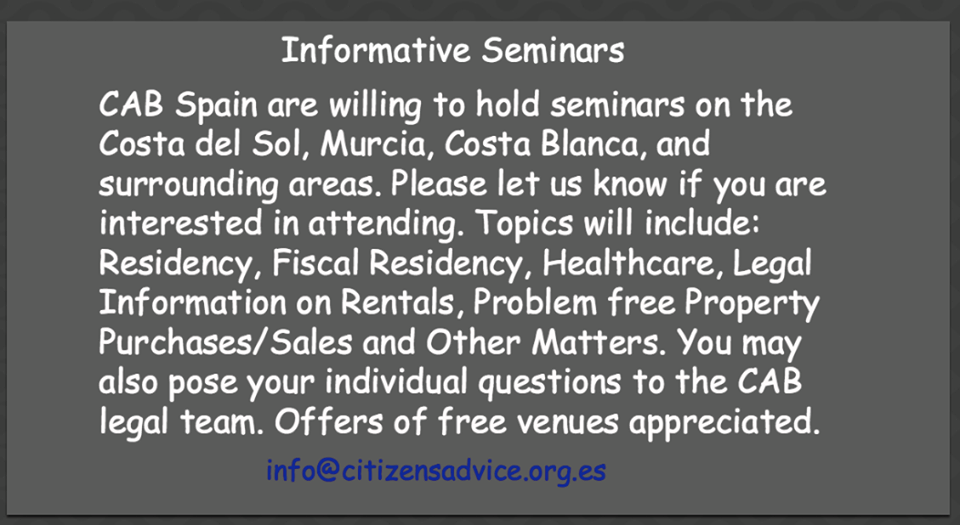 Right now, this is all the information we have but further updates will be made as soon as dates can be fixed and venues located.
Regards
Loraine