An aquatic paradise to escape the heat
Valencian natural hot springs have beneficial health properties as well as being a perfect destination to spend the day.
The Fuente de los Baños is one of the main tourist attractions in the town of Montanejos , in the Alto Miajares region in Castellón. This natural area is a unique enclave of thermal water with mineral-medicinal properties and an interesting history of more than 200 years related to health and well-being.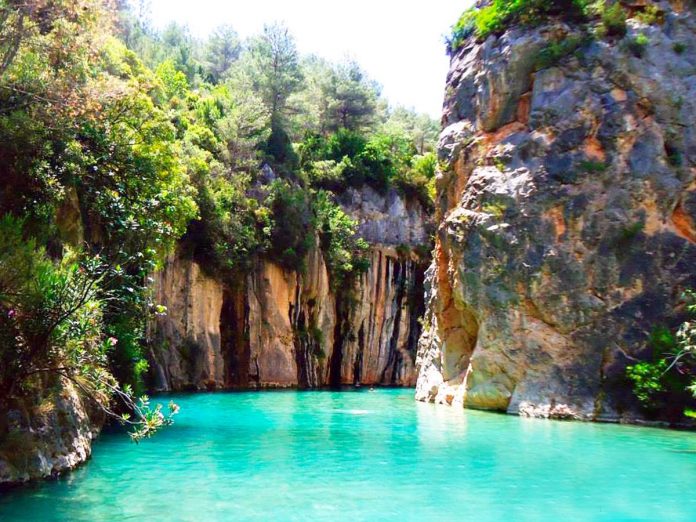 The spring, wrapped between the mountains, is made up of different natural pools . Its crystal clear water, with an approximate flow of 6,000 liters per minute, make it a true paradise. In addition, the area has picnic areas and parks to enjoy a family outing .
According to legend, the Moorish king Zeit-Abu-Zeit (1195-1269) had the baths built so that the women in his harem would always remain young and beautiful. And is that due to its constant temperature of 25ºC, that these hot springs have hypo-thermal effects . Among them, the increase in blood circulation stands out; oxygenation; and the elimination of bacteria.
In keeping with the water, the sand in the area is also of "excellent" quality, according to the analysis of the Generalitat Valenciana. Thanks to the beauty and unique characteristics of the Fuente de los Baños, Montanejos is one of the 10 most sought after towns in Spain.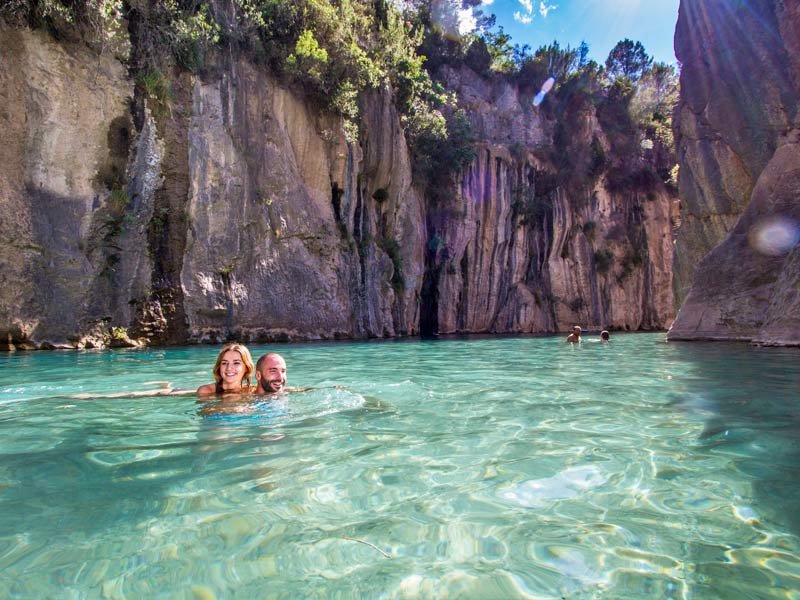 Access
To access the Fuente de los Baños you will need to buy a ticket. Since the pandemic broke out, the Montanejos City Council established an access control to avoid crowds. Through an application, the capacity is measured in real time.
The ticket can be purchased on the website for the price of 3 euros . It is also possible to purchase them there for 3.50 euros, although in this case it would be subject to the capacity conditions.