Sunday night proved to be a distressing time in Javea . 
Emergency services have had to act quickly to rescue 21 people who were forced to take refuge in the Cova del Llop Marí, due to the strong swell caused by the wind storm that hit the area and generated numerous incidents.
The group of paddle surfers from Valencia, including several minors, who were on an excursion with a Valencian activity company, ran into danger as. it seems, the company ignored weather warnings that had been issued regarding today's strong winds.
The hikers had to take refuge in the cave due to the waves  as the sea currents had dragged them offshore. At around 16.30, a Civil Guard patrolman spotted the group in the cave.
A large rescue operation was quickly launched, involving members of the water and rescue groups of the Civil Guard, the Local Police, Civil Protection and the Red Cross. A command post was installed on the Granadella beach.  Divers, boats and the Maritime Rescue helicopter – (which from January will be located in Palma de Mallorca) was called to the operation that continued to run through the night.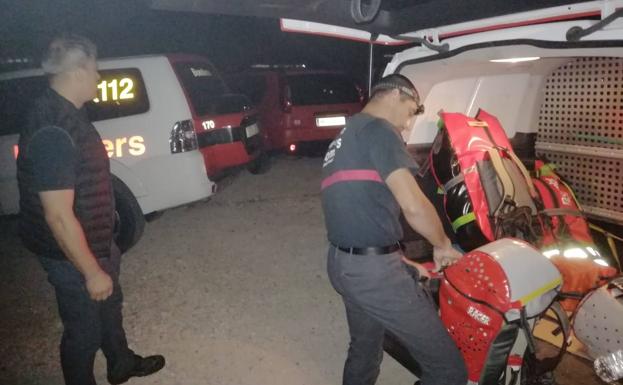 Aat about 23.00, there were only three people left to rescue from the cave, where temperatures were around 13 degrees. Some of the group have been transferred to the ports of Alicante and Moraira and others to the base of Maritime Rescue in Valencia.
Among the first rescued was a woman with a broken arm and her young daughter, who was also injured. The rest of the group were in good condition, according to a first assessment by rescuers.  They were then evacuated gradually throughout the evening. 
The rescue teams have indicated that it was irresponsible on the part of the company to carry out such an activity at sea with the orange alert for winds of up to 120 kilometers per hour having been previously issued.
The Cova del Llop Marí is located in an area of ​​difficult access in the vicinity of La Granadella beach which is popular with kayak and paddle surfing groups.
Cover Photo: Las Provincias.