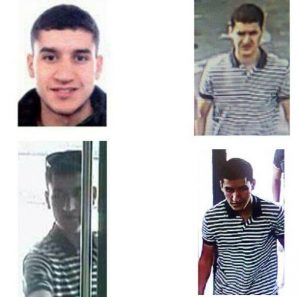 Breaking News!!!
The most wanted terrorist, Younes Abouyaaqoub, has just been found in Altos del Subirats (Barcelona), at the time of arrest, He was wearing a belt with explosives so He was shot to death.
Younes Abouyaaqoub, 
This was the driver of the van in Barcelona. If you have any information about him call 091 or 062.
Younes Abouyaaqoub, 22. Oukabir was born in Spain but has Morrocan parents, the remaining three as Moroccan citizens. All lived in Ripoll (Gerona) where other suspects have been arrested.