UPDATED 12TH JULY
The missing man from Madrid has been found safe in Moraira. 
"The tourist from Madrid who was reported missing in Gata, has appeared yesterday in Moraira health centre with obvious signs of fatigue.
He explained that he had been walking through Gata, Teulada and had come to Benissa.
He was found ti be in good health, apart from fatigue, and his family came to pick him up. He has now returned home, to recover from the trauma. "
Previous Story…………….
The City Council of Gata de Gorgos has requested help from local people to find Martín Ignacio Gianello, a tourist from Madrid who disappeared last Saturday in the Gata de Gorgos area
Martín is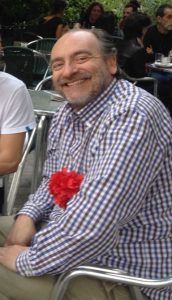 1.80m. tall, has a grey beard and at the time of his disappearance wore white T-shirt, white shorts and blue espadrille type shoes
Any information about the missing person must be communicated to the Local Police at 965757432.