Vehicle Report – When You Buy a Second Hand Car. 
More information can be found on the Citizens Advice Bureau Spain's Website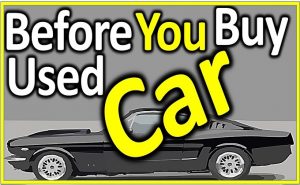 In Spanish it´s called an Informe de Vehiculo and it will give you information about any restrictions that might be placed on a vehicle which could make it impossible or costly to transfer it into your name, as the intended buyer. As with the transfer of ownership, possible embargoes or unpaid road tax will transfer to the new owner as the one responsible for payment.
Like unpaid ´road tax´, ´baja temporal´, expired ITV, whether the car has a lease contract or any kind of loan against it. Or embargoes as a result of unpaid traffic fines.
You can either apply for the Informe at Trafico yourself, actual cost 8,30 euros, try to access the service online (with digital certificate or Cl@ve PIN) or engage a gestor to do it for you (generally will charge around 25 euros for the service incl. Informe).