From Portal La Marina……..Are you going to say no to Gayà? 
On December 27, 6:00 p.m. to 8:00 p.m. come along and have a photo taken with him.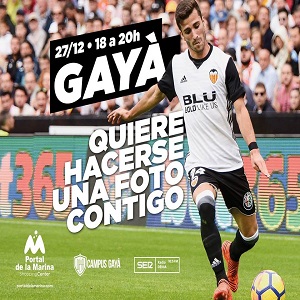 If we get  500 photos we will donate 1500 € to the Association of Disabled Marines (Adima) ️ Come and help Gayà help his most supportive party. 
We're waiting! Collaboration with Radio Dénia Cadena Ser and Campus