Last night, during the broadcast of El Hormiguero by Pablo Motos, the most watched program on Spanish TV, Gata de Gorgos made an impact!
In the Jorge Marrón section, the Gata de Gorgos Hats Signes company showed how the hats that are so fashionable among influencers and on social networks are made by hand. And he gave a hat to the guest actress of the night, Sara Sálamo.
Maite and Angel were in charge of showing how a hat can be made in just a few minutes.
It is not the first time that El Hormiguero has prmoted the artisan talent that exists in Gata de Gorgos. Pablo Motos has also shown, on several occasions, the craftsmanship that Guitarras Bros do, playing some of their guitars live.
Signes was founded by José Signes Pedrós at the end of the 60s. Driven by the boom in trade in the area, he soon wanted to contribute his particular stamp to the way of making hats. A totally handmade product, despite the incorporation of new materials and innovation.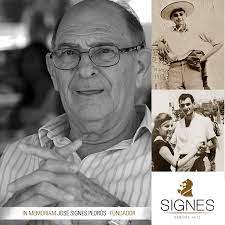 Today the Gata de Gorgos company is an international benchmark in the manufacture of hats.