CB Quality Air Solutions
Heating, ventilating and air conditioning service.
Our comprehensive services include:-
Hydroclean Service
Did you know air-cons are the perfect home for mould and bacteria? You could be breathing in harmful bacteria that will make you ill. Hydroclean doesn't just kill 99% of bacteria, viruses and mould but we also use a special solution that will neutralise any bad smells such as tobacco, animal odour and much more. Every chemical we use is 100% biodegradable so we don't harm the environment! You can rely on our team to provide a professional service with the right equipment and get the job done. This results in cleaner, cooler (or warmer), healthier and more efficient A/C system. Here's an example of the incredible results our HVAC cleaning equipment can achieve.
Ducted Cleaning Service
It's easy to not  think about what's inside our ducting system as we can't see inside it. But don't wait until it's too late to get it cleaned and serviced. Ducting can be a perfect ground for rodents and insects, its also capable of transporting dust, bacteria and mould spores to every corner of your home and work space. So don't wait until there is a bad smell and get ahead of it by letting our professional team and state of the art machinery take care of your ducting and the quality air that you breathe.
Installation Service
Having over 10 years of experience installing air-conditioning units we can ensure a professional and reliable service. We are always keeping the best interests of our clients in mind. Offering a wide range of different brands and models to ensure all the needs are met. We are even offering a full installation starting from as low as €600 including IVA!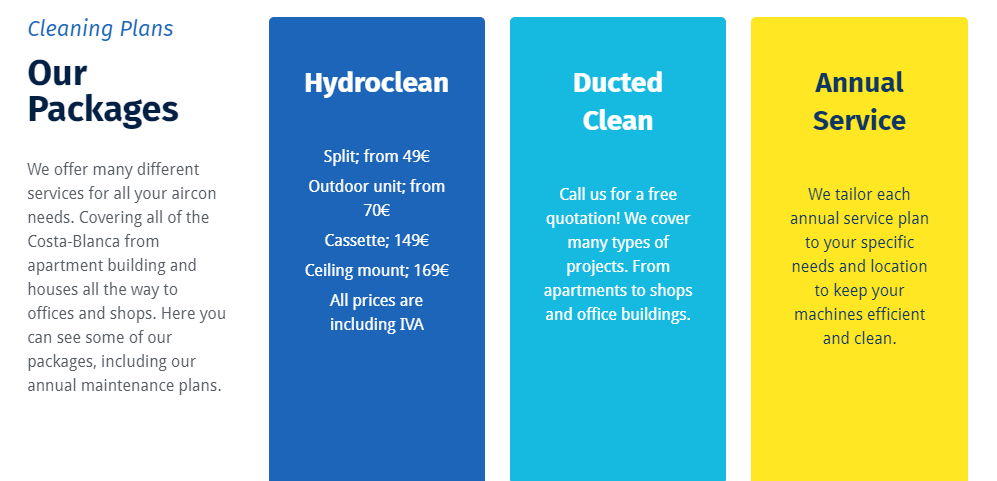 Further details and customer testimonials can be found on our website and Facebook pages via the links below.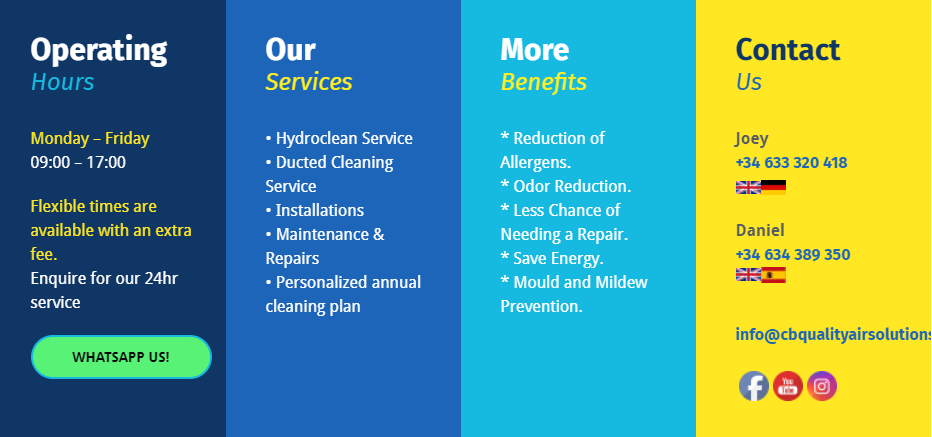 Returning user? Please log in or register in this submission form.
Add Review to "CB Quality Air Solutions"