Agents of the Drug and Organised Crime Unit -UDYCO Central- and of the Special Response Group against Organised Crime (GRECO Levante) of the National Police are carrying out a police macro operation in the provinces of Alicante and Valencia against a criminal organisation dedicated to drug trafficking and money laundering.
Agents have made records in Javea, Alicante and other municipalities in Valencia. In the case of Javea the registration is being carried out in a local car sales business.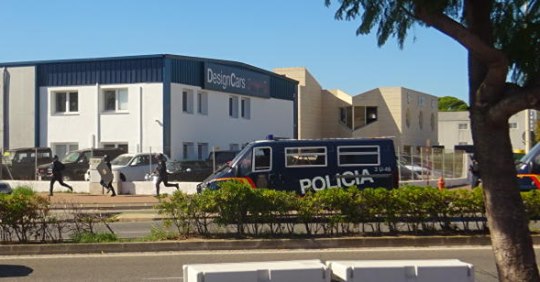 The investigation has led to an undetermined number of arrests and it is unknown if the National Police will proceed to seize the vehicles that are in the Javea registered business, where GRECO agents have had support from the Valencia Police Intervention Unit (IPU) .