We had a thread on the Javea Connect group, by veteran member Karl Adrian Haycock, who posed a question to the local "gastro gurus". There followed quite a few suggestions and recommendations for restaurants that are not sitting on the Arenal, SO you will have to get your visa stamped at the clot for a day pass to pastures new if you want to savour some "sin Javea" establishments 😉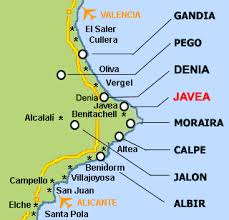 Anyway, without further ado… this is how it started and after two days of copying and pasting, here is the finished resume which now can be accessed for all eternity."
Karl asked "What is your favorite restaurant – but not in Javea?"
We have had some lovely meals in Javea so it's nothing negative about the local area but would love to hear what other areas in the Costa Blanca anyone has had spectacular experiences and what type of food / service / price etc they have paid. Thanks in anticipation
AND HE SURE WAS TOLD!……………….
Paulene Beach

Inland from Alicante in Yecla. The bodega Barahonda have a spectacular restaurant of the same name. Fine dining at its best. Taster menus ranging from 27-55€. Top price is 10 courses each paired with their own wines. Fantastic experience, and don't be in a hurry . Lunch takes at least 4 hours. Experience it with a group of friends. Check out Barahonda here
Karl Adrian Haycock ….. The Royal Buddha Tandoori, Moraira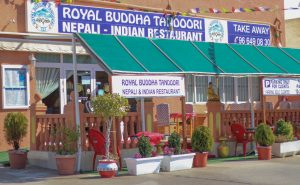 Ruth Thornley Nothing fancy but we like the Chicken Shack (now BB's)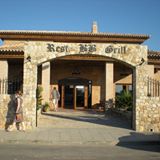 at El Vergel. Food is always good, generous portions and the prices have remained the same for years….oh and their house red is very drinkable.
John Smith BB's in El Vergel. Whole leg of lamb for about 25-30 euros.
Warren Bennett also recommends BB Grill in Vergel
Link to BB's here
Steve Beech Soqueta in Oliva.
Had amazing food here but suggest you book.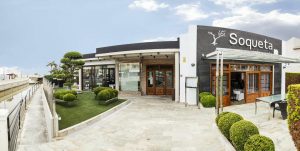 Next to a lovely long beach if you fancy a stroll after. About 30 min from Javea.
Rosario Carder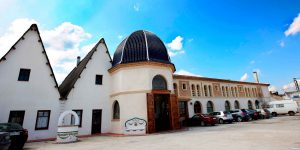 Casa Salvador – in Cullera. Best paella!!
Mentioned by Rick Stein in his tour around Spain.
Eileen Thomas I was recommended this restaurant while in Valencia.. We were in a bar where we asked a few Spanish patrons where they would go. When they realized we were heading to Javea they said we had to stop at Casa Salvador.. It's on a quiet back road next to the estuary OUTSIDE of Cullera not in it.. Sunday Lunchtime on a nice day is a great day to go and 'people watch' We were told that many Spaniards from Valencia travel there for Sunday lunch together. The boquerones fritos were the best I have had ever!! Not a great Paella fan myself but we had to go for it, hubby loved it as he's a rice eater..lovely ambiance and the experience.
Ems Hope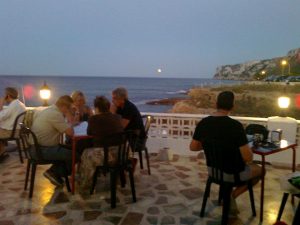 Mena, Las Rotas, Denia. Traditional Spanish family restaurant in a glorious setting.
FB Page Here….Restaurante Mena Restaurante Mena
Jill Bangay There's a small family restaurant in Teulada called La Brisa.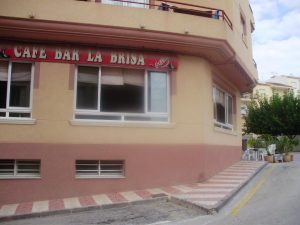 You get to choose from 6 different starters , 6 main dishes (or more) plus choice of desserts, (appetisers arrive as soon as you sit down) plus endless drink refills , all for 14 euros (meal of the day) totally homemade , superb quality , and such friendly staff Go once, you'll return again an again.
Steve Boxall Agree with that. Good food at a cracking price!
Silvia Giuliano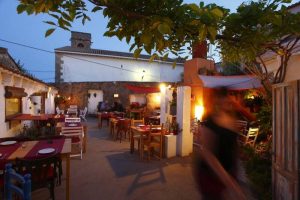 La Tasca de Jesus Pobre
Pauline Scott Good but a bit pricey
Kelly Tyler Yes! Was going to say that. Best restaurant for miles.
Evelyn Bisson Lasry …..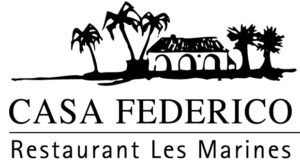 Casa Federico
In Denia
Link to Ca. Federico website here
Pauline Scott Verd i Vent at the top of the Bernia above Jalon. Set menu, 5 courses with choice of main course, all beautiful home prepared food, nothing resembling frozen ready prepared stuff, as much local cask wine as you can drink, 18e a head when I last went. A unique old finca, only open lunch time as no mains electric, wonderful place. We drive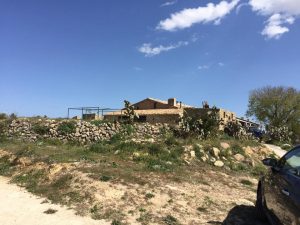 up from Jalon, then continue on to complete the circuit of the mountain finishing up back down in Benissa. Lovely day out if you have visitors, go on a Saturday, do Jalon rastro, bodega & honey shop, drive up have your leisurely meal do the mountain drive with all its fantastic views. You must book as they are always full, that speaks for itself! They charge a couple of euros more on Sundays, most popular day. ( Cash only)
Ruth Thornley "Totally agree Pauline, we always try to take our guests there….lovely food and mountain surroundings."
Michelle Gray I love it there too. Good value and stunning views.
Jane Longden I adore this restaurant, so Spanish, so homely, so good.
Susan Clifford……. Opera in Altea Favourite of all.
Link to Opera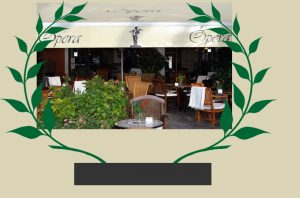 Marc Moonraker Basta in the Marina de Denia.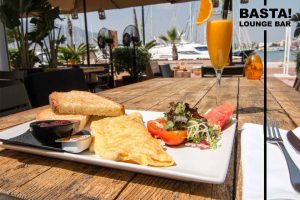 Excellent food, very good service and normal prices!
Also a good music venue ( JC Admin )
Inge Venema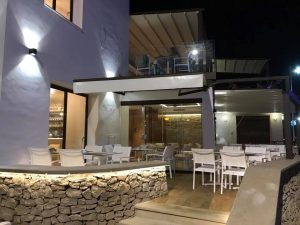 Vista Ifach ( Looch del Poble) sitauated opposite the harbour in Moraira
El Toro in Calp if you like meat / steak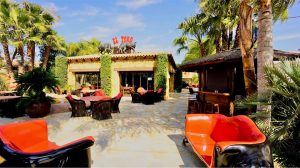 that's the place to go. It has a nice atmosphere, mid-range prices but quality is top of the range.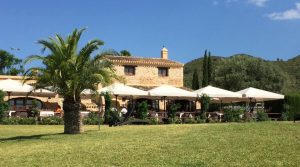 Danisa Gentina Val del Cavall En Gata de Gorgos
Michelle Gray This is fabulous too.
Sandra Fraser-Venables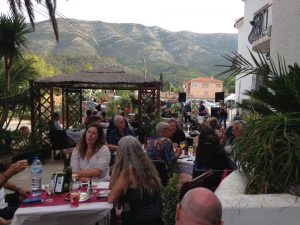 Parcent Victoria Station is brilliant!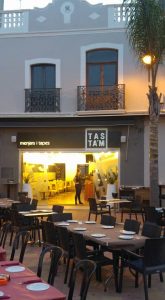 Paul Irwin Tast'am in Ondara is wonderful.
Mediterranean cuisine and signature touches. Daily menus, tapas
Cynthia Moné .. Venta del Colleo.…………Absolutely spectacular!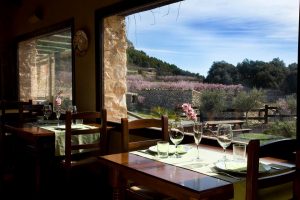 Great to walk in the surroundings and you can sit inside or on the big terrace with great views. It is for a drink or lunch. Menu del dia 14 euros and you can choose 3 courses. Food is fresh and lovely. Nice staff too. The drive up there is worth doing! Wonderful with guests to show them the beautiful backdrop. You must make reservations in advance. Link to Facebook Page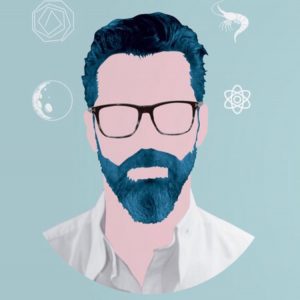 Robert Vandevelde…. Quique DaCosta Denia
Valerie Hughes "Lovely but need a second mortgage" !
Link to this pretty costly DaCosta
Sharlie Melly Akasaka (Alacante) Japanese Rte.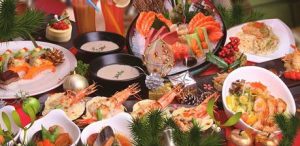 All you can eat, cooked fresh, huge menu €18 pp.
Veronique Mina Flaschner XqNo Denia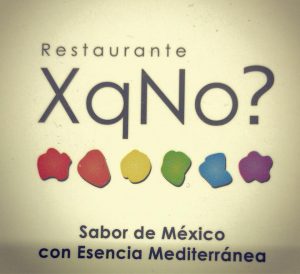 Restaurant "XqNo? Authentic Taste of Mexico with Mediterranean Essence" enjoys its cuisine with Authentic Flavors, Different: MEXITERRANEAN FUSION.
Louisa Newton I love our little Nou bar in Benimeli square !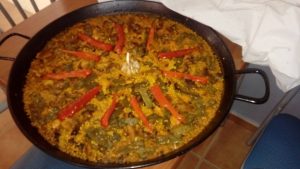 9.50 menu del dia during the week, awesome tapas !
Link to Nou Bar Hogar Benimeli.
Jacky Colecliffe "So many restaurants so little time !!"
Dara Wilson Sentous Corral del Pato, Gata de Gorgos.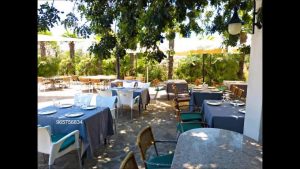 Beautiful terrace.
Mirjam van der Weijden also says "Real Spanish kitchen. All prepared on wood.. really good!
Link to Corral del Pato FB Page
Michelle Cansick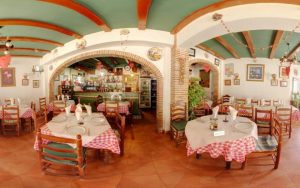 Casa Caty in Jalon, Lovely family run restaurant
Jean Kenley

House of Tormos, Tormos
Jill Sutherland The Republic in Denia.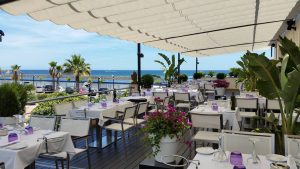 Amazing setting great clean food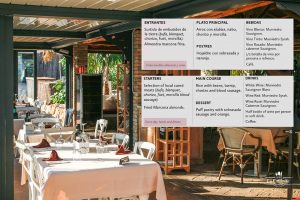 Tina Chalmers Casa Marina (Benissa)
This looks wonderful !!!!! Watch the video on the page…..
Nicola Jane Wilcox Terrazas de Torres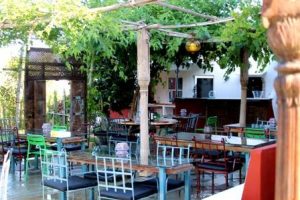 On the road from Gata to Lliber, amazing Spanish experience……. Corral del Pato (previously mentioned) same road, famous for its "Carne de Torro a la Brasa" ……..and then La Solana in Alcalali, set menus all inc…… El Secreto del Tomate on road out of Javea towards Gata is excellent too, home produce, and BBQ…… oh yes and Montevideo in Benitachell, amazing for its meats al BBQ too..Those are my favourites. 🙂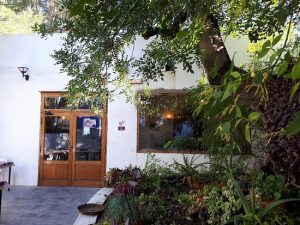 France Fradet The Terrazas del Torre is still open? We first went there in the 1980s: what an experience! Run by a mad hippie. It really was travelling to another country for a few hours. And of course the Corral del Pato and their lush pumpkin pie…
Nicola Jane Wilcox….. Yes it is, it was started by a guy who smoked hashis and for his mates, he was rude and if you didn't book even though there were tables, he would say no! people loved it, no electric and very rustic, it has now been reformed and it is the same families run it, but they have brought up the standards, and public relations. I send all my clients there and they love the experience. The food is amazing, We normally order the selection of tapas followed by a pascua berinada y unos cocas caseras then a selection of desserts. The wine is their wine and the herbal liqueur that is put on the table afterwards is heaven.
France Fradet…. Yeah that's it! It was a total adventure! I really hope they haven't over-restored the property… I was a kid but I loved the ceremony of him placing the food on the table… Magical place. I think he told us to bog off too once, and the place was deserted.
April Pollard Oceana Club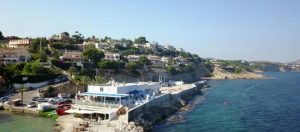 ..the best food on the Costa Blanca..outstanding service by all the staff and a view out of this world of the med.
Great music venue too ( JC Admin)
Be sure to watch the video here
Marshall Worsnop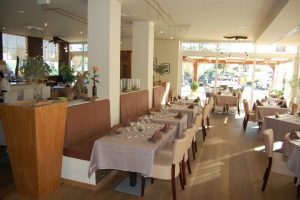 Sabor.….
Opposite Altea Marina….great quality and service….about €18 menu reservation needed
Bridget Comyns Olive Tree, Moraira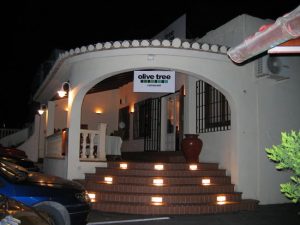 Modern European Restaurant , plus Vegetarian/Vegan Options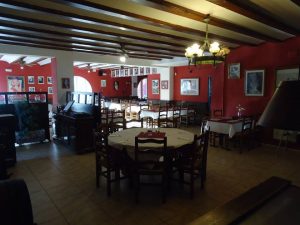 Monroe's Carvery in Moraira is very good for Sunday lunch and other days.
Fish and Chip Friday also excellent value. Link to Monroes Moraira
Ca Pepe Moraira!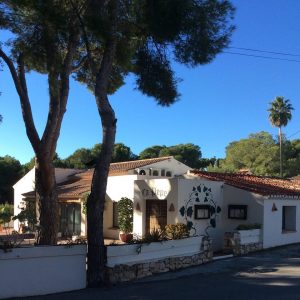 European restaurant in Rada De Moraira,
Dawn Stallwood Wonderful welcome,super staff, fantastic food
Eileen Thomas Friends of mine love Ca Pepe,, Hubby enjoyed it I thought it ho-hum.
Latitude at Denia Marina is pretty good – open for breakfast, lunch and dinner. Easy Parking and nice surroundings too.
Mike Beaudro Masena Benitachell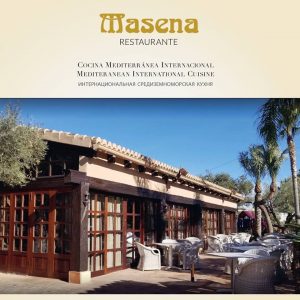 TRADITIONAL
FRENCH ELABORATION AND FUSION.
Amanda Kingman Artesano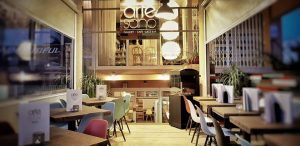 For super fresh tasty menu & great coffee!…… And regular music nights. In Moraira.
Amanda Kingman Mandala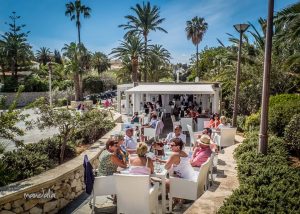 At La Fustera Beach Benissa Costa
Karin Lotz Too expensive.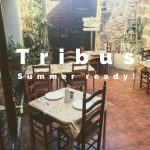 Tribus Diner Benitachell
Amanda Kingman Museum Maserof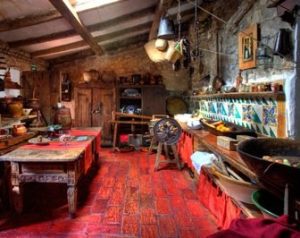 Weekends only great fun
Read JC Article about Maserof history here
Amanda Kingman Kosta and Enzo, Moraira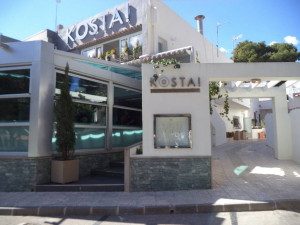 Kosta……Great service not no.1 on trip advisor for nothing.
Peter Cornes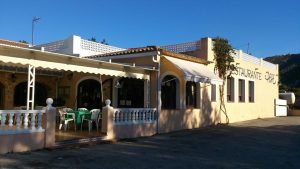 Pepe's Alcalali
Kath Dickson "Wow, I'm saving this post for reference! Right, our favourites… Val De Cavall outside Gata de Gorgos (above) Wonderful environment, inside and out, and fabulous real foody menus."
Arrels, Gata de Gorgos. Excellent food and the best Cafe Quemada we've had anywhere.
Tasta'm, Ondara (above). Smart restaurant, very good food.
Bistro Selene, Jalon. Very good food in a pleasant environment.
House at Tormos, Tormos.(above) Gorgeous house and courtyard, great food.
Nancy Dean :-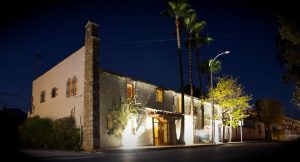 Casa Aleluja in Jalon
Bistro Seline in Jalon beautiful food and a great garden setting the prices are great too a very reasonable menu del dia but you need to book.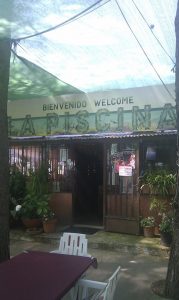 Is rough and ready but the food is good and sometimes do a flamenco show. By rough and ready I mean it's in a pine tree / woodland setting under a tarpaulin with plastic garden furniture but I think it's family owned and they are very pleasant with good food.
There's also a great place that I know as the Pensionista's but not sure if that's the correct name
It's in Parcent , it looks like a church hall and I think it's opposite a convent. Absolutely fabulous food , all home cooked and so inexpensive.
Maxim Moriara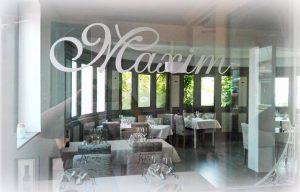 Calpe Road excellent food and service, around 18 euros per head.
Alex Hind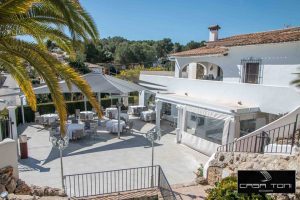 Casa Toni Moraira
Valerie Wood We tried the Solpark Tennis restaurant a couple of days ago (previously Los Leones) and loved it!!!!
"Moraira's newest Bar and Restaurant. For great food, just a light bite or to enjoy a relaxing drink is now Innate Active Mediterranean Kitchen and Bar.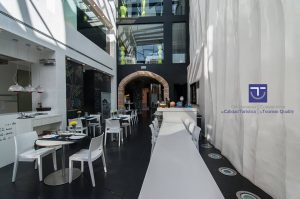 Victoria Cornwell
Le Seu Denia
Health food restaurant · Mediterranean restaurant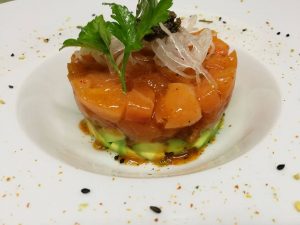 Teppaniaki Moraira
Kirstin Dale …We go once every couple of weeks, it's my favourite place!
Movida Denia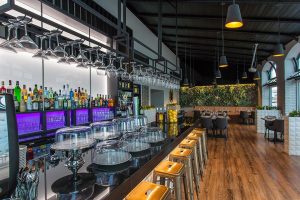 Amazing food !
Sylvana Scannapiego Japo Japi in Denia.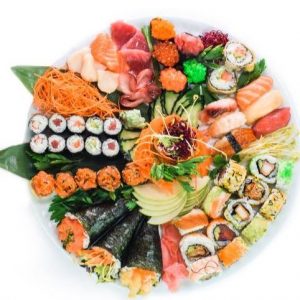 Authentic (and fresh) Japanese. Menu del dia doesn't include wine, cost I think is €15.95. love it.
Kirstin Dale I agree, loved it there!
LaLaland
In Denia…..Amazing place
La Cova del Mero Denia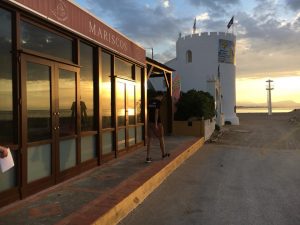 Great for Sole Llandetta and on the beach with lovely views, fantastic food.
Link to La Cova del Mero
Karl Adrian Haycock OMG will take me about 27 years to visit all these – but thanks for the recommends – I am overwhelmed
David Harris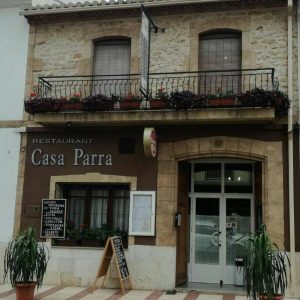 I've eaten in many of the eateries mentioned here, most of them serve amazing food and have lovely staff.
Try Casa Parra in Gata de Gorgos,
it's a Spanish family business and if you like vino, Paco is a budding sommelier
It's not gourmet but it is homemade and delicious 5*
Link to Casa Parra
Dawn Abbs Le Dauphin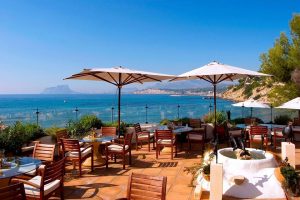 On the cliff side of El Portet beach in Moraira
Philip Haley Castellvi in Alcalali and Paulino's in Albir.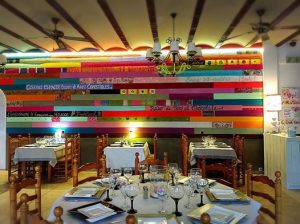 Douglas Horne Brou in Pedreguer,
Tapas with a nouvelle cuisine twist. Something special.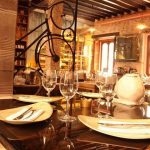 Carolyn Ash L'Escoleta Denia
Kenn Walters Try Brauhaus Calpe
If you like German food and beer.
Link to Brauhaus ( Profile only)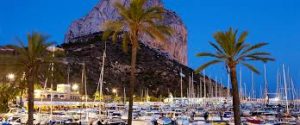 Pauline Scott The fish & seafood restaurants at Calpe port are fun & very reasonably priced for what you get. Most offer free tapas & Sangria whilst you contemplate their wares all laid out on counters of ice displaying the price of each combination plate plus they will usually offer other 'free' inducements such as tapas, bottle of wine etc. Be prepared for a bit of banter, but all in good fun if you don't take it too seriously. (Some people hate it, we love it & 'play' it to get the most benefit!) It's another 'fun' one to take guests too plus a very good nosh ranging from a simple plate of fish, chips & salad to a huge plate full of mixed shellfish/fish. If you go early you can see the fish being landed & watch it being sold in the fish market. Another little trip out around a meal.
Jane Peter Dale Mexygo Moraira
Take away beautiful x
Link to Mexygo
Well, there we have it… over 60 restaurants from Javea to Mexyco!!!
We hope that you will go try out some of these "mouth-wateringly" tempting places… and if you do, please leave a comment on this article and also go to their Facebook pages and take 5 minutes to give them a review, even if it is just some stars. As a previous bar owner, it really is appreciated if customers put a few words together if they have enjoyed their experiences. All the links are on this page where I have been able to find them.
Thanks to all those who made this article possible, especially Karl, without whom, I would have had far more time on my hands this week! 🙂 🙂
Bon Appetit you wanderers!
Loraine