This is a sad story of a recent break-in at a restaurant in Las Marinas, Denia
And this is a really sad and deeply heartfelt appeal from Enstein's owners.
"Today is a sad day for everyone at TENERE restaurant! Tonight ( 15th July) in the early morning thieves entered our restaurant … things can happen, we really do not care about the value of goods they have taken, nor the damage they have caused. BUT….THEY HAVE TEKEN OUR GREAT FRIEND EINSTEIN !!
Einstein is a Yaco parrot native to Africa. He is around 60 years of age. He lived his life in Holland but in 1996, when his 30-year-old owner died, the owner's wife, a friend of my family gave him to us, entrusting us with his little treasure.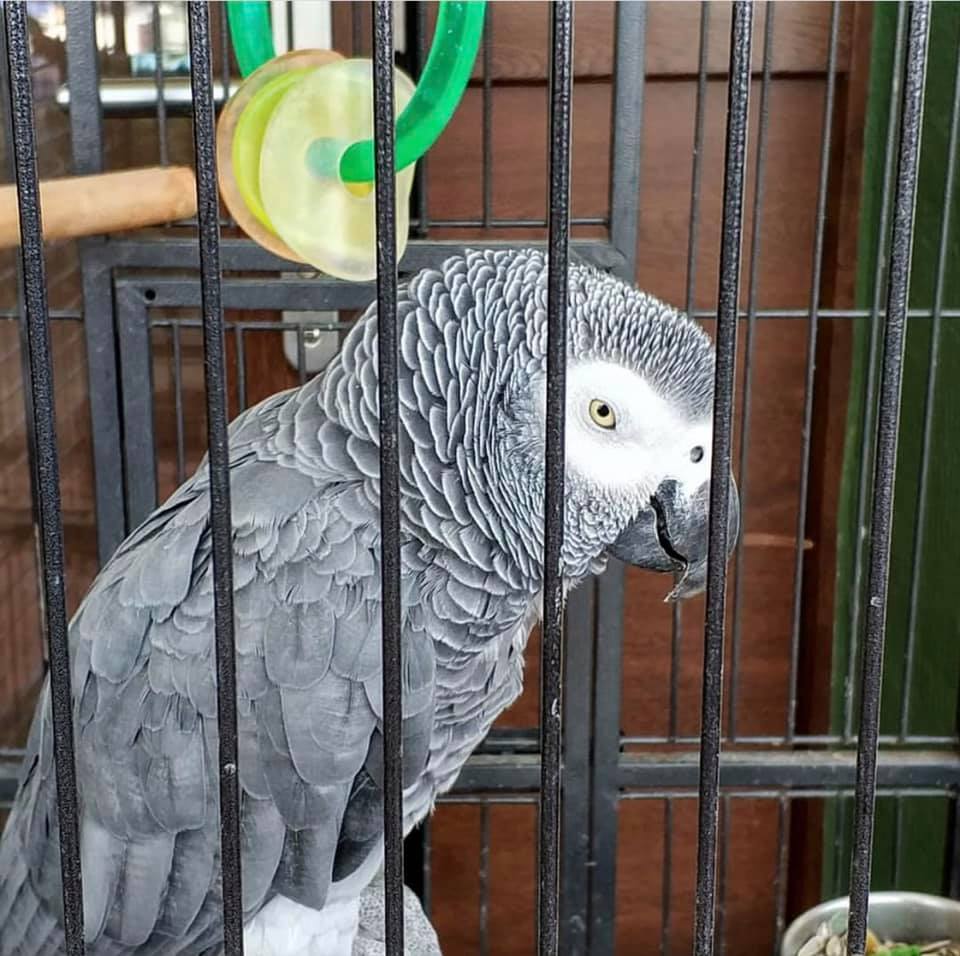 We have had a lot of love between us.. he gave us the best smiles and above all it was always welcomed all our customers who also miss him when they return to see him.
TODAY I WRITE WITH FAITH !! A lot of Faith! We do not know where they have taken him or what they may have done to him! We simply hope he come back and we wait for him with the doors open, because we will always have hope.

What we can not get to understand is HOW CAN YOU PEOPLE BE SO INHUMAN AND SO INSENSATIVE, IT WAS NOT ENOUGH EVERYTHING YOU HAVE TAKEN? HOW TO ALSO TAKE OUR FEATHERED FRIEND!
When this morning we went to say hello like every morning, we did not find more than a few feathers of stress and open cage, We know that you did not let you catch that, they also took a bag and threw it inside and put you inside! WE ARE WAITING FOR YOU TO RETURN !! We are waiting for you, we have been looking for you throughout the area, we are in contact with the protector. And we hope that if someone knew something about him he would get in touch with us! SO MANY YEARS WITH YOU, NOW IT WILL NOT BE THE SAME! And we know that you will not be happy anywhere either! YOUR HOME IS WITH US !!!
IF YOU HAVE ANY INFORMATION THAT WILL HELP REUNITE EINSTEIN WITH HIS FAMILY.. PLEASE EMAIL IS AT [email protected], get in touch directly with Tenere via their Facebook Page or call 966 43 54 73 .