On Monday, July 4th, the  National  Currency  and  Stamp  Factory releases this new colourful coin. It will be the fourth coin in a series that commemorates the fifth centenary of Juan Sebastián Elcano's trip around the world.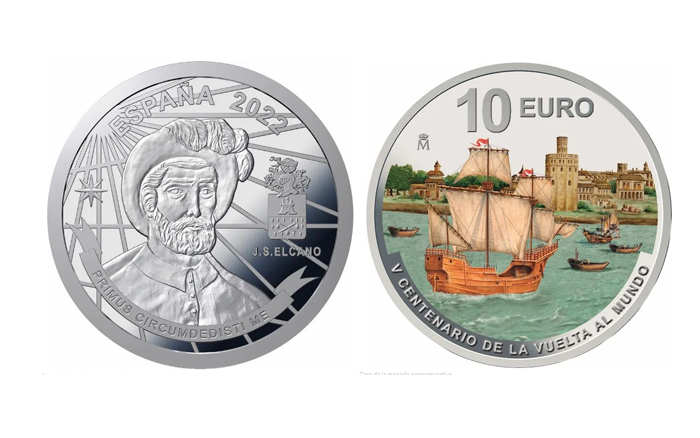 The coin is silver, weighs 27 grams, has a diameter of 40mm. The National Currency and Stamp Factory has minted just 6,000 units and so the likelyhood of actually getting one in your change is very remote.
 The coin celebrates the arrival in Spain of the  Nao Victoria  ( that can be seen docked in Denia from time to time) in September 1522. In command was the navigator Juan Sebastián Elcano,  who, with only 18 crew members, managed to complete the first circumnavigation of the world.