Euro Clinica Javea
Address: Av. Estrasburgo, Local 2, 03730 – (Near Masymas roundabout)

K.Sud – Benissa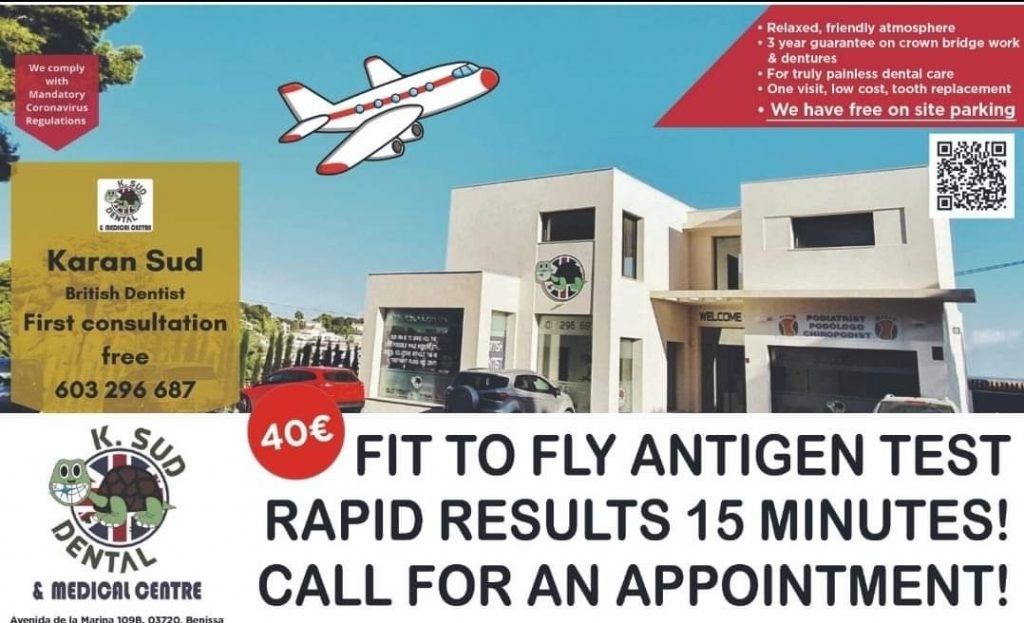 Avenida de la marina 109B Benissa 03720
We are only opening 9.30 to 11.30am , so please book in advance and the cost is still 40 euros, there is no extra charges for Saturday testing
Call, whats app or book online

603296687 www.ksuddental.com
Hospital San Carlos
Antigen test in Denia and Javea. Every day 24 h. Immediate detection test, in 15 min.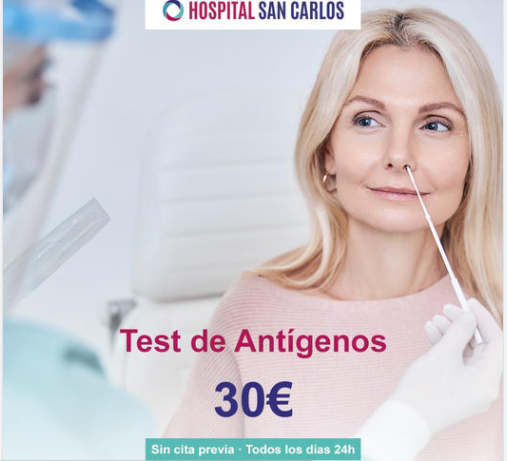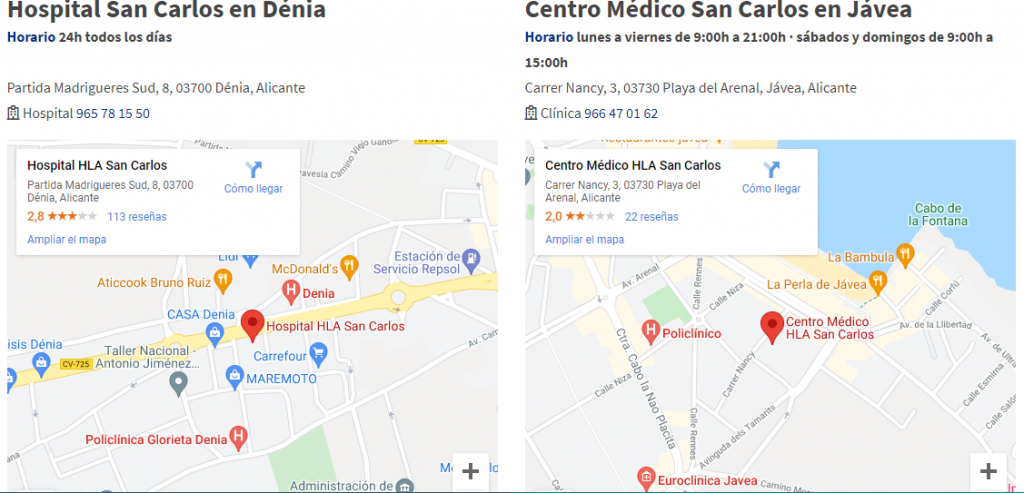 IMED Teulada (also in Denia Benidorm, Elche, Valencia and Gandia)

Website http://www.imedteulada.com/
TEL:966 81 74 04
Email [email protected]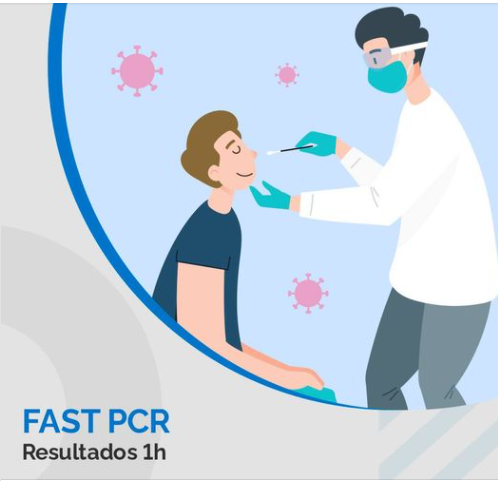 Cholbi-Mulet Clinical Analysis – Javea and Teulada
Ascires Clinic Gandia
At the Ascires Biomedical Clinics, samples are obtained to carry out the PCR tests, antigen tests and serological tests. The results of these samples are validated by the authorized laboratory of the Ascires group.
If the antigen test or saliva PCR test is carried out for travel, previously consult the official information of the country to which you are going in relation to the types of tests admitted.
If you ordered the Nasopharyngeal PCR test without variant detection, you can order the Variant PCR within 24 hours of receiving the results. The Ascires group laboratory will perform the PCR on your sample and send you the results. The new performance of the PCR test to identify the variant will entail an additional cost of € 60. ( Click photo below to go to the website and book an appointment)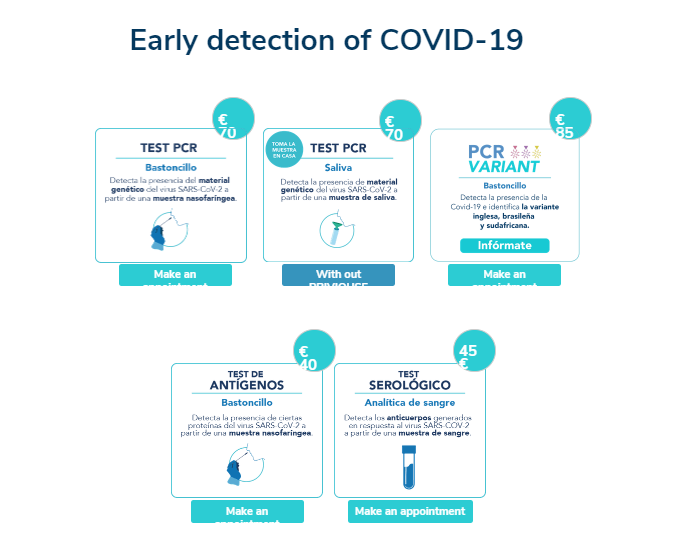 Policlinica Glorieta – Denia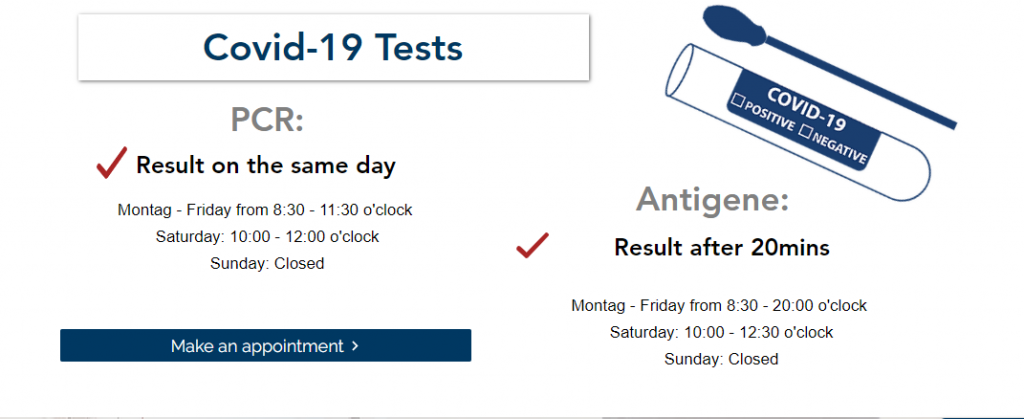 Clinica Britannia Calpe
Fast Covid testing, are you fit to fly? contact us at Clinica Britannia for your PCR or antigen testing with the best prices in Costa Blanca fast PCR test now only 115€ COVID-19 test fast PCR test available in your home visit us at Clinica Britannia or if you need a Rapid Antigen Test or to check if you have had COVID-19 for peace of mind the antibody test with same-day results.Contact us for more information or an appointment+34 965 83 75 53 or click the photo below.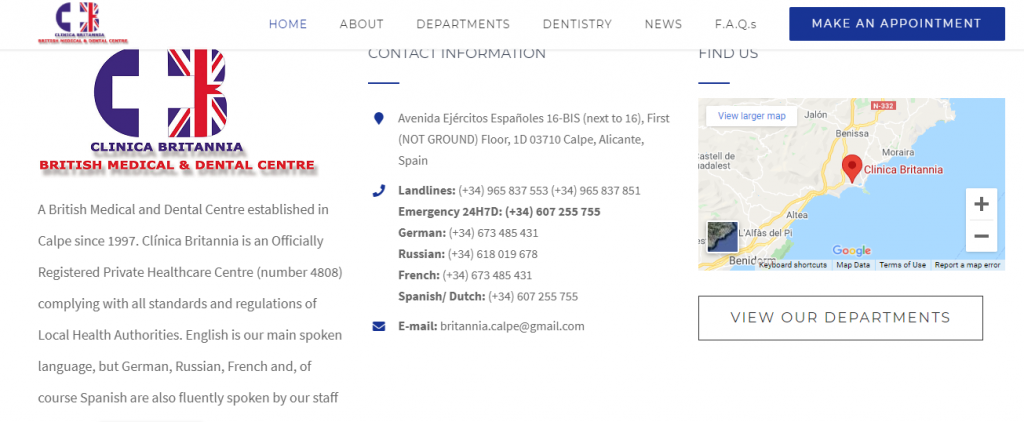 HCB Calpe and Benidorm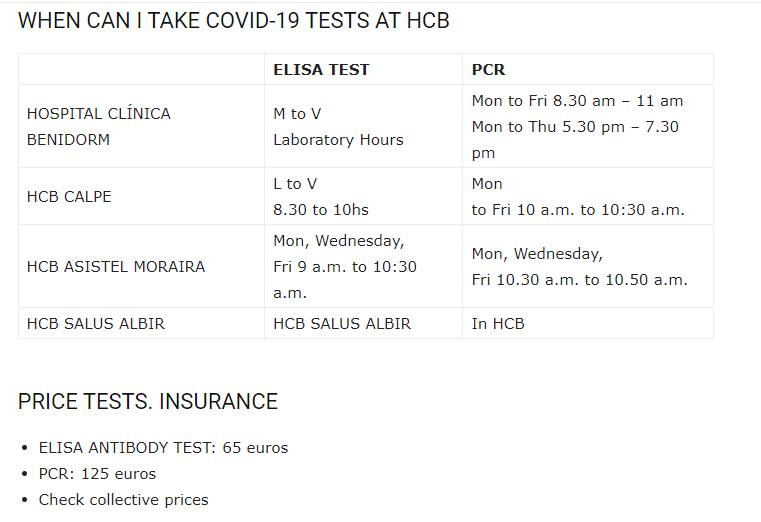 MAKE AN APPOINTMENT FOR A COVID-19 TEST AT HCB
Monday to Friday
8 a.m. to 8 p.m.
96 585 38 50
If they cannot answer your call, they will return it the same day.