Last week, Wally, the lost gray whale from the Pacific, was spotted off the Javea coastline.
The calf is lost in the Mediterranean and is trying to return to the Straits of Gibraltar in a journey full of obstacles due to fishing gear and maritime traffic.
In Javea bay, he was about to become entangled in a net and has lost weight because he cannot find the food that he needs in the ocean.
The last time a specimen like Wally was detected in Mediterranean waters was more than ten years ago.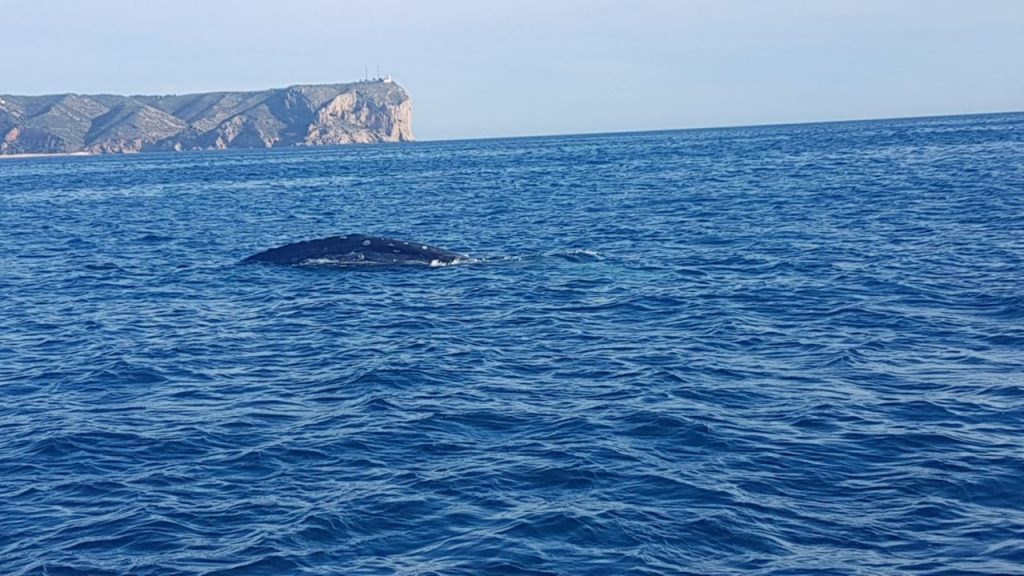 He has spent many days facing a long and dangerous journey through these waters that are strange to him. Previously it was sighted in Italian and French waters and later in front of Barcelona, ​​the Delta de l'Ebre, Castelló and before that in Cullera , at the mouth of the Xúquer. For three hours he scoured the river bed in search of food, although later he escaped to the open sea. 
The calf is actually making the traditional southward journey of cetacean migrations, hoping to reach the Strait of Gibraltar and the Atlantic.
Wally – so named by biologists – is about two years old and between 6 and 8 metres long, according to different sources. Among the concerns for his survival is the gradual weight loss he is suffering, as he cannot find the invertebrates that are his normal food source in the depths of the Pacific.
There are also a more human enemy: fishing nets, to which the baby whales are very vulnerable. In fact, as reported by Ecologistes en Acció de la Marina Alta, he almost got entangled in one of these nets in the waters of Xàbia, and previously in the French Camargue it was trapped in one, although it managed to free itself.