The service will remain free in this second year of testing.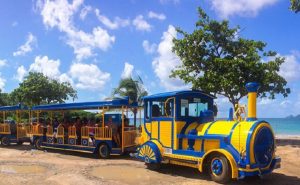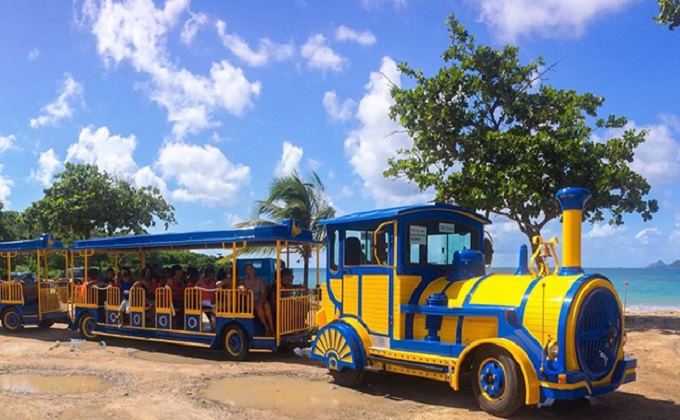 Javea council has taken a step forward with the service that began last year for bathers and tourists who wish to visit the cove at Granadella but this year they are hiring a tourist train, similar to the one that operates from the Arenal to the port. This train will have twice the seating capacity of the coach used in 2017 and will remain a free service in 2018.
The Councilor for Services, Kika Mata explained to Xabia al Dia that they wanted to make a new commitment to the environment and the integration of the service and they thought that the best way is by using a tourist train. They say they have already proven that the train fits and maneuvers without problems in the cove and also the time of the trip is almost the same.
Kika Mata has indicated that the council has opened the deadline for the submission of bids for this service, which should become operational on July 1st ( when cars will be prohibited to use the road)  through to August 30th.  Once all the existing parking spaces in the area have been occupied, cars will be redirected to a plot in the Guardia Park area.
According to the specifications posted on the municipal website, the service has a cost of 61,000 euros and includes the train itself, as well as the guard who will be responsible for raising and lowering the barrier to authorized vehicles.
In the contract, it is stated that the train must have a minimum of 55 seats as well as the ITV per day, all the permits required, and the relevant safety devices must be in perfect working order.
The service will start at 11am, with departures every 45 minutes, until the last train back from the cove at 20.20.
The contractor must also have an alternative service in case the tourist train is damaged, and must also supply tickets to all users, who for the time being will not have to pay for this service.
Story from XAD Here