Some "infobites" via The Lancet and The Guardian. The full articles are linked at the base of this page.
WHO is leading the effort to slow the spread of the 2019 coronavirus disease (COVID-19) outbreak. But a global epidemic of misinformation—spreading rapidly through social media platforms and other outlets—poses a serious problem for public health. "We're not just fighting an epidemic; we're fighting an infodemic", said WHO Director-General Tedros Adhanom Ghebreyesus at the Munich Security Conference back on Feb 15th.
Aleksandra Kuzmanovic, social media manager with WHO's department of communications, told The Lancet that "fighting infodemics and misinformation is a joint effort between our technical risk communications [team] and colleagues who are working on the EPI-WIN platform, where they communicate with different…professionals providing them with advice and guidelines and also receiving information".Kuzmanovic said, "In my role, I am in touch with Facebook, Twitter, Tencent, Pinterest, TikTok, and also my colleagues in the China office who are working closely with Chinese social media platforms…So when we see some questions or rumours spreading, we write it down, we go back to our risk communications colleagues and then they help us find evidence-based answers".
Carlos Navarro, head of Public Health Emergencies at UNICEF, the children's agency, told The Lancet that while a lot of incorrect information is spreading through social media, a lot is also coming from traditional mass media."Often, they pick the most extreme pictures they can find…There is overkill on the use of personal protective equipment and that tends to be the photos that are published everywhere, in all major newspapers and TV…that is, in fact, sending the wrong message", Navarro said.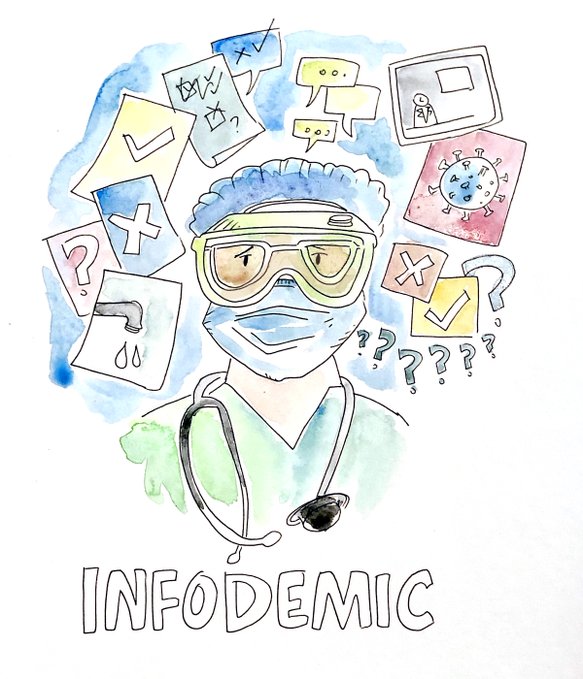 There is more…..
Click over to Google, type in "coronavirus", and press enter.The results you see will bear little resemblance to any other search.
There are no ads, no product recommendations, and no links to websites that have figured out how to win the search engine optimisation game. Government, NGO and mainstream media sources dominate.
Across the social web – on Facebook, Twitter, YouTube, Reddit, Instagram and Pinterest – search results related to Covid-19 are similarly predetermined.
On Facebook, a dedicated "Information Centre" includes a mix of curated information and official medical advice. On Pinterest, the only infographics and memes to be found on topics such as "Covid-19" or "hydroxychloroquine" are those made by internationally recognised health organisations, such as the WHO.
It is a stark contrast to how social media platforms have dealt with misinformation in the past.
On coronavirus, they have competed to be responsible and reliable sources of information. Yet still misinformation continues to adapt and spread, largely on social media.
Research by Oxford's Reuters Institute looking at the spread of 225 false or misleading claims about coronavirus found 88% of the claims had appeared on social media platforms, compared with 9% on television or 8% in news outlets.
Nearly 30% of US adults believe Covid-19 was developed in a lab, according to a survey by Pew Research Center.
A conspiracy theory falsely linking 5G to the coronavirus pandemic has led to real-world consequences, including threats and harassment against telecom engineers and petrol bomb attacks on telephone poles.
PLEASE CHECK BEFORE YOU SHARE.. WE ALL HAVE ENOUGH TIME NOW AND YOU WILL BE SURPRISED HOW INTERESTING IT ACTUALLY IS TO BE PROPERLY INFORMED.
And below is a link to the lastest WHO strategy, issued on 14th April.