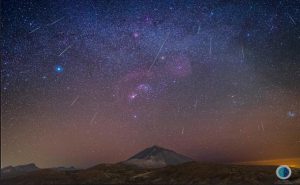 The shower has been active since the 17th of July and will continue until August 24th. But activity will peak this week, when the best stargazing expected on the nights of August 12th and 13th. At this time, the absence of the moon will guarantee dark skies to view the expected 100 meteorites falling per hour. 
The meteorite shower is visible across the northern hemisphere but will be especially good in southern Europe.
Find a place as far away from light pollution as possible so head to wide open spaces away from the city. Mountains and beaches are perfect. Then face northeast and enjoy the show.
The video above is from 2016