At least 53 ice cream products that have been recalled are manufactured by Mars, Nestlé, Milka, Toblerone, Nuii, Oreo, Princesa, La Lechera and Smarties. (All listed below).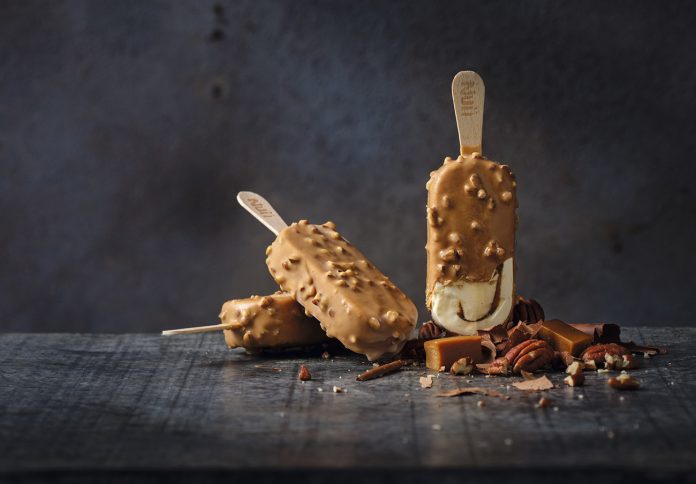 The Spanish Agency for Food Safety and Nutrition ( AESAN ) has been informed through the European Alert Network of the commercialization in different countries, including Spain, of an additive (E410) in which ethylene oxide residues have been detected in a concentration higher than the maximum legal limit established , and which has been used as a stabilizer in the manufacture of ice cream.
Since the beginning of this alert notification, the contaminated additive has been withdrawn from the market , in order to avoid its use in the manufacture of any product. With the information available, AESAN is not aware of any case of poisoning in relation to the affected products.
In addition, it reminds companies that they must withdraw products made with this additive from the market. However, they point out that ethylene oxide levels are very low and are below the legal limit of 0.02 mg / kg.
WHAT IS ETHYLENE OXIDE AND WHAT SYMPTOMS DOES IT PRODUCE?
Ethylene oxide is a sweet smelling flammable gas that dissolves in most organic solvents. It is used mainly in antifreeze, polyester and some additives .
Its use as an active substance in phytosanitary products is not approved in the EU and, therefore, in Spain as it is classified as "mutagenic, carcinogenic and toxic for reproduction" .
In large quantities it is dangerous while prolonged consumption in low quantities can cause eye irritation, skin burns, brain problems and nervous system failures .
NESTLÉ AND MARS, MAINLY AFFECTED
Within the food alert there are Froneri and Mars products. The latter is the only manufacturer that has made public the list of recalled products. Specifically, it is about eight ice creams from M & M's, Snickers and Twix .
On the contrary, the ice cream maker Froneri has at least 46 varieties affected. These are from the brands Nestlé, Milka, Toblerone, Nuii, Oreo, Princesa, La Lechera and Smarties . However, they have not wanted to reveal what ice creams are at a general level and only those sold in Carrefour, Día and Covirán have been announced.
The way to consult it is by accessing a website that they have enabled where the consumer can enter the batch number.
LIST OF 53 RECALLED ICE CREAMS
Below is a list of some of the retired ice creams, although not all of them are there as they have not been fully disclosed.
M & M's Chocolate ice cream on stick 63g – Multipack x4
Ice Cream M & M's Peanut stick 62g – Multipack x4
Ice Cream M & M's Peanut stick 62g
SNICKERS ice cream bar 48g – Multipack x 6
SNICKERS Xtra ice cream stick 66g
TWIX ice cream stick 40g
TWIX Ice Cream Stick 34.2g – Multipack 6
TWIX Xtra ice cream stick 47g
Chocolate cones 4 units Milka 270 gr
Minibom Almond No added Sugar Nestlé 162 gr
Oreo cones 4 units
Pirulo Mikolápiz 5 units 90 ml Nestlé 250 gr
Toblerone Ice Cream Toble 266 gr
Assorted mini chocolates Nuii 253 gr
Maxibon Triple Chocolate Nestlé 284 gr
Milka vanilla & chocolate bonbon 4 × 100 ml
Mini chocolate almond vanilla S7A Nestlé 6-pack units 240 ml
Nestlé Chococlack ice cream candy Pack 4 units 90 ml
Ice cream mini cone Nestlé vanilla sugar free multipack 8 × 60 ml
Nuii Almond with Java Vanilla 3 × 90 ml 201 gr
Nuii cream and dark chocolate with california almonds 3 × 90 ml 198 gr
Nuii mini assorted almond & white vanilla from Java 6 × 55 ml 252 gr
Nuii mini chocolate ice cream assorted 2 caramel and macadamia nuts, 2 white chocolate and Java vanilla and 2 dark chocolate with blueberries. Multipack 6 × 55 ml
Chocolate ice cream Nuii caramel and Australian macadamia nuts multipack 3 × 90 ml
Nuii caramel and walnut ice cream bonbon 3 × 90 ml
Nuii chocolate and mango ice cream multipack 3 × 90 ml
Nuii mascarpone with Scandinavian cranberries 3 × 90 ml 201 gr
Oreo chocolate ice cream 4 units 110 ml
Nestlé Camy Cream Grand Lady Cake 484 gr 850 ml
Grandma Princess ice cream cake 850 ml 570 gr
Nestlé Happy Mix Ice Cream 7 units 461 ml
Nestlé Smarties Pop Up Ice Cream x4 units
Toblerone chocolate 4 units 100 ml7
Nestlé cream blocks 1 kg
Nestlé nougat blocks 1 kg
Nestlé vanilla block ice cream 1 L
Cone Extreme 3 chocolates Nestlé 120 ml 6 units
Vanilla sorbet and brownie ice cream La Lechera 900 ml 510 gr
Milka chocolate vanilla ice cream tube 480 ml
Ice cream cone Extreme Glod Core Multipack 6 × 115 ml
Ice cream cone Extreme fondant caramel Multipack 6 × 115 ml
Extreme mini cone ice cream assortment: 4 vanilla and 4 chocolate
Extreme mini cone ice cream assortment: 4 vanilla and 4 multipack caramel (4 + 4) 60 ml
Ice cream cone Extreme strawberry and cream multipack 6 × 120 ml
Mini cone ice cream Extreme Sundae cream multipack 8 × 60 ml
Ice cream cone Extreme vanilla multipack 6 × 120 ml
Strawberry ice cream with cream La Lechera bulk 510 gr 900 ml
Milka mini chocolate 6 × 50 ml
Milka chocolate and hazelnut bonbon 4 × 100 m
Nestlé whiskey iced cake 1 kg
Milka cone ice cream 4 units 100 ml
Milka hazelnut ice cream 480 ml
Mini Milka cone 8 units 25 ml