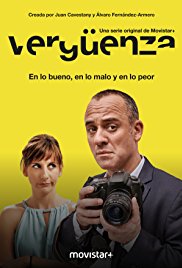 Last week the Granadella cove became the stage for the series 'Vergüenza', a Spanish award winning comedy drama about a wedding photographer, Jesús,  his complicated relationship with his girlfriend Nuria and his unusual ability to constantly mess things up. 
The series stars Malena Alterio and Javier Gutiérrez and is directed by Juan Cavestany and Álvaro Fernández . 
Both actors were there n location filming several scenes in the cove and some visiting bathers may have been caught on camera in the background. These scenes will be seen in a later chapter of series two.