A journey of a little under 2 hours ( north from Javea) will allow you to embark on an adventure to the centre of the earth!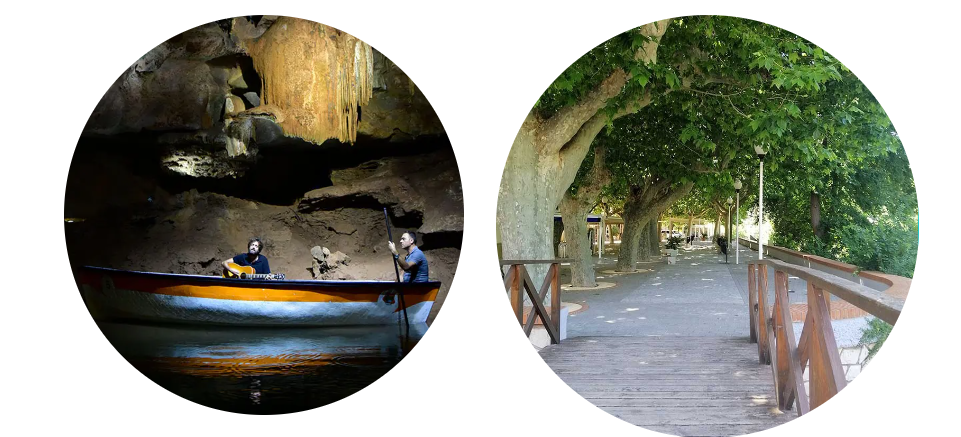 A unique natural space where visitors discover new sensations, impressive silence, mystery of the origin and a feeling of travelling through time.
The tour takes you on a boat through the winding caves where the echoing sound of water droplets are heard hitting the water below. Marvel at natural rock formations and harmonious natural light.
Experience life in the caves where its inhabitants lived more than 15,000 years ago.
The cave represents an active up-welling developed in limestone during the Middle Triassic period, but despite multiple visits by speleologists, the origin of the river or the end of the cave is still not yet known.
The temperature is maintained at a constant at 20 ºC inside the cave throughout the year, and with its current 2,750 metres, represents the largest cavity of the province of Castellón and the 2nd largest in the Valencian Community. It is the longest navigable underground river in Europe.
Additional services on site include free parking, hiking trails, children's entertainment (high season only), summer pool, picnic areas, children's play area, gift shop.
Target Age Range: 3yrs upwards
Address: Paratge de Sant Josep s/n 12600 ::: La Vall d´Uixó (Castellón) Spain
Reservations can be made online
Website Link