A member of the Javea Connect group, Steve Harris, posted this yesterday and we think it is worthy of more views and shares.
There is so very little positivity right now and so his enlightening post was most welcome.
A few facts about where we live…
Spain….
Has the largest number of organ donors in the world (by far)
Is the 2nd most visited country on the planet
Is 3rd in the world with the most cultural heritage sites according to the United Nations
Has one of the best nationally-produced art collections in the world
Is the country with the highest number of restaurants in the global top 50
"Basque country" has the highest number of awarded chefs in the world
Has the highest number of bars per person in the world
Has the oldest restaurant on the planet…
Renowned throughout Madrid for its spectacular roast meats, old-world atmosphere and literary connections, Botín is a bastion of Spanish gastronomic tradition. With an unbroken history stretching back almost three centuries, it also stakes a claim to the title of 'world's oldest restaurant'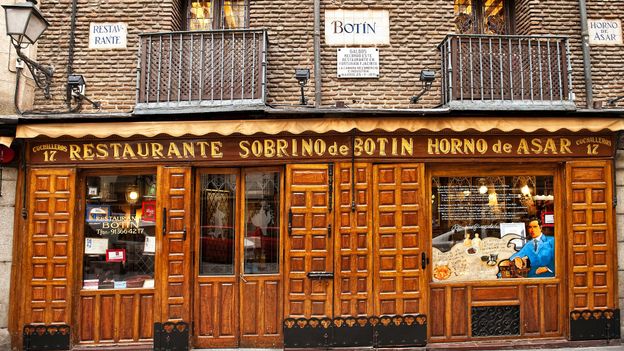 Is the largest producer of olive oil by a huge margin, producing 45% of all the olive oil in the world
Is the largest wine producer in Europe (it is not the largest wine exporter, that award goes to France)
Has the 2nd largest and 2nd fastest high speed train network on the planet after China and Japan respectively
Has the highest number of top-ranked beaches in the world. Many of these are withing the Marina Alta area.
Is one of the largest producers of solar power in the world
Has the 2nd largest renewable energy company in the world (Iberdrola)
Is the 2nd largest car maker in Europe (after Germany)
Is the 7th largest weapons manufacturer in the world
Is among the most secure countries in the world with one of the lowest murder rates anywhere
Cool huh?
This feature is kindly sponsored by…