Along the entire coastline with the union of Morro Roabit and Cala dels Testos.
The Poble Nou de Benitatxell has created a new hiking route that allows you to enjoy the beautiful natural landscape made up of the cliffs of the rugged coastline. It is a new route to Morro del Roabit that connects with Cala dels Testos.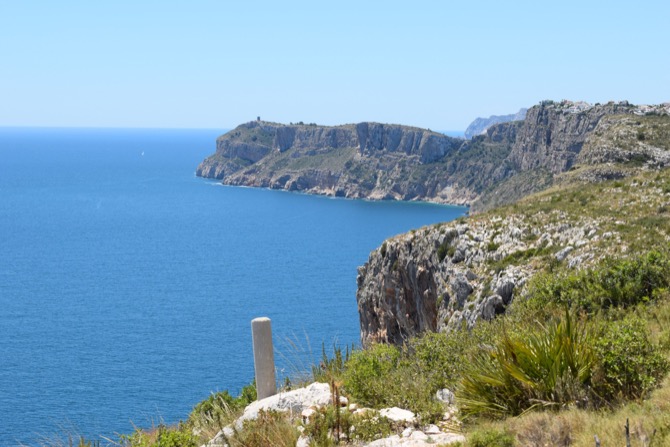 The walk has an impressive panoramic view of Cabo de la Nao and the Island of the Discoverer to the north and Morro Falquí and Cap d'Or to the south. In addition, it has made it possible to improve the access leading to Cala dels Testos, hwich becomes easier to pass through. Information panels that explain the characteristics of the route in various languages are also in place.
This new itinerary connects the entire coast from north to south from Roabit, passing through Cala dels Testos and Moraig until it reaches Llebeig cove.
Morro del Roabit has a unique heritage value since it was a strategic point for surveillance of the coastline in the days of the pirates corsairs, with an enclave that allowed surveying of the horizon at night and reinforcing the watchtowers of Ambolo in Javea and the Cap d'Or in Moraira.