Another wave of burglaries hitting Javea.
Local locksmith, Carl Barclay wrote on his Facebook page yesterday with a message he had received from David Reeve from a local Neighborhood Watch.
Burglaries on Las Laderas last night :-
"I have now received reports of 2 more break-ins last night, obviously the same gang. After my perimeter alarm was triggered, I walked around the house, and down to the street, but saw nothing unusual, no alarms going off. I now have heard that the gang was at least 3 strong, and wearing balaclavas. I am now going to fit spotlights and cameras to this villa."
"FYI We were burgled last night between 6.30 and 9.30pm. They smashed the kitchen door window at the back of the property (with much force, as it is toughened security glass, that the door frame has loosened from the seal). All our lights were left on and we have an alarm system but they located the box inside the house immediately and smashed it to bits). Watches and a small amount of money stolen and a lot of mess in the house. Seems all they are after is cash, jewellery and watches, unlucky for them we don't have much of any of that!"
As Christmas approaches, be vigilant and if you spot anyone looking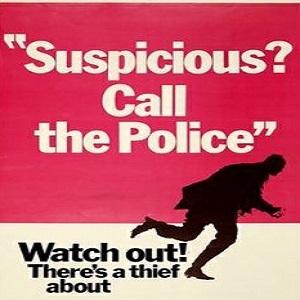 suspicious around the area , call the police immediately.
Permission to publish given by Carl Barclay at:-