The Playa de la Grava de Jávea is located in the urban centre of the port and is also known as "Aduanas del Mar". As its name indicates, this beach is gravel although in some small areas there is a little sand also. Its waters are clear and crystalline throughout the year, therefore, this is one of the three beaches in Jávea that has the Blue Flag award.
Beach features and services
La Playa de la Grava, has an area of ​​290 meters and average occupancy. At the bottom of it, Cabo de San Antonio and Cap Prim stand out. Among its services, in summer season, it has maritime surveillance by the Red Cross lifeguards and a health post to attend to any incident.
In normal times, unlike 2020/21, among other services, it also offers wooden walkways for the comfort of users and a floating platform where children can frolic and play. Another service offered is the rental of sunbeds and umbrellas.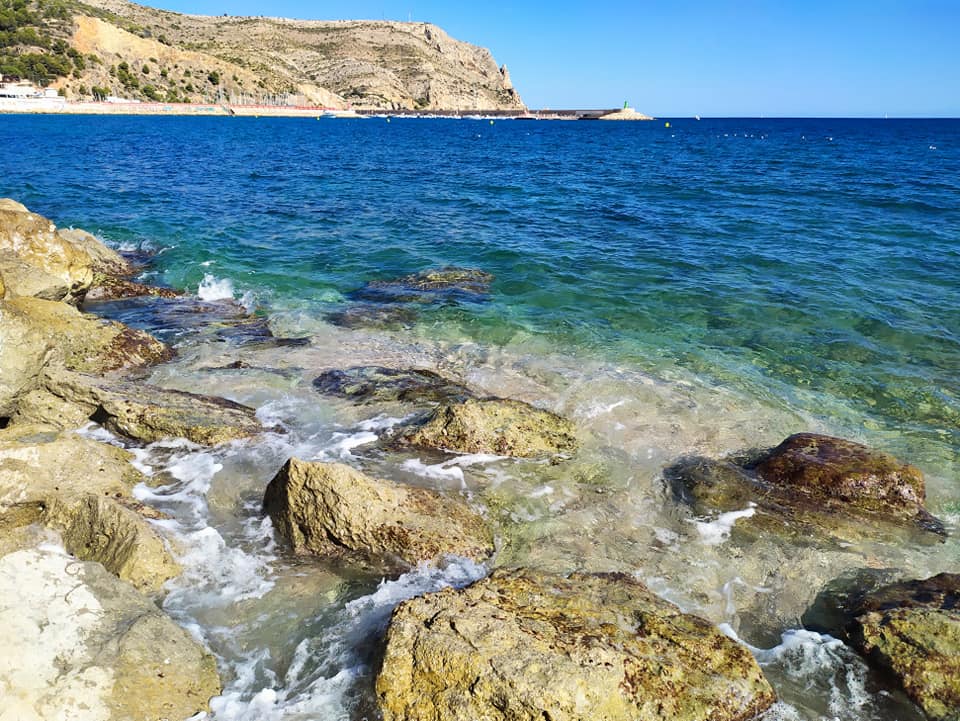 Around the Playa de La Grava there are no urbanisations but an area of ​​villas called La Caleta, that is home to both residents of Jávea and second home owners.
As for the practice of water sport..being an area where the wind does not really prevail, no water sports are generally practiced, except for paddle surfing.
Cultural buildings and traditions
A few metres away, there is the Church of the Virgen del Loreto, a modern building, inside of which, you will notice the roof in the shape of an inverted boat.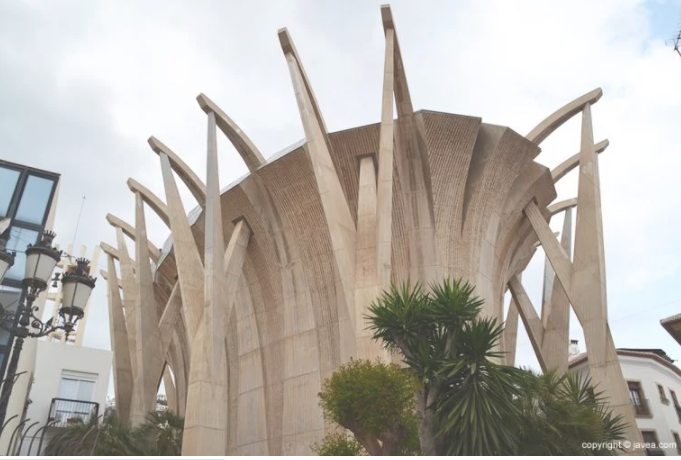 Also, the port of Jávea is located a few metres from La Grava Beach, a place where the sailors' boats and the Jávea fish market are located, where visitors and residents of the municipality can purchase all year round fresh products from our bay.
Gastronomic and leisure offer
La Playa de la Grava is an urban beach that has in its vicinity the Paseo Marítimo and the Paseo Marina Española along which you can find numerous restaurants, all of them with seafood dishes as the main
, shops, although these are not abundant in first line, rather, and place of entertainment. The shops are concentrated in the center of the fishing district.
Hotels
You can also find some hotels along the beachfront.
Hotel Miramar
Hotel Jávea
Hotel Costamar