Christmas time is a difficult time for many people. Local charities are all in full swing right now and all need your help in many different ways.
The Javea Connect group gets full of appeals and it is sometime hard for people to know what they can do and where they should go to help those in need. So this article has been written to help… hopefully, both the givers and receivers of the Christmas Spirit.
To list them all would be a major task, so on this occasion, we are going to list appeals for items such as food, clothing and toys and at the base of the article, there is a link which will take you to many of the charitable associations that run in our area, so that you can see for yourself, just how many people are working for worthy causes.
So here, in alphabetical order, is a list of three major activities going on right now and details of how you can help make a difference to so many people.
Franciscan Shelter in Gandia
For a few euros you can contribute to the ANNUAL FOOD DRIVE. Almost 70 destitute, physically disabled, mentally challenged or terminally ill homeless misplaced souls depending on YOUR generosity to get through these winter months. The food items they need for the pantry aren't expensive. I promise, it's the staple basics that won't have a huge impact on your shopping bill. You'll barely notice! But they certainly will. TOGETHER WE CAN MAKE A DIFFERENCE!
Give Niamh a call (message) to arrange collection of your shopping bag or here's a list of drop-off points. Kudos to all these businesses who are supporting this cause. It makes it all logistically possible.
Example of suitable donations:-
PastaRice
Dried Lentils
Dried Legumes
Dried Pulses
Dried Herbs
Stock Cubes
Cartons Juice
Cartons Stock
Semi-skimmed Milk
Preserves & Jams
Tins Tomatoes
Tinned Tuna
Nesquik
Cola Cao
Salad Vinagre
Olive Oil
Household cleaning products
Deodorants
Toothbrushes
Toiletries
DROP OFF POINTS
Javea – SALT RESTAURANT – 11:00h 'til 22:00h Mon – Sun
La Xara – HELP SHOP 10:00h 'til 13:00h Mon to Fri
Denia – RAILWAY TAVERN Bar – 11:00h 'til 22:00h Tue to Sat
Teulada – HELP SHOP 10:00h 'til 13:00h Mon to Fri
Ondara – SR PRINT – 10:00h 'til17:00h Mon to Fri
Benidoleig – LA ACADEMIA – 16:00 'til 18:00 Mon/Wed/Fri
La Drova – BERYLS – 10:00h – 17:00h Tel: 683273973
Oliva – MABS Shop – 10:00 'til 13:00h Tel: 642 191 605
BENISSA – OCEANA restaurant 11:00 'til late Mon-Sun
PARCENT – VICTORIA Station 11:00 'til 22:00h Mon – Sun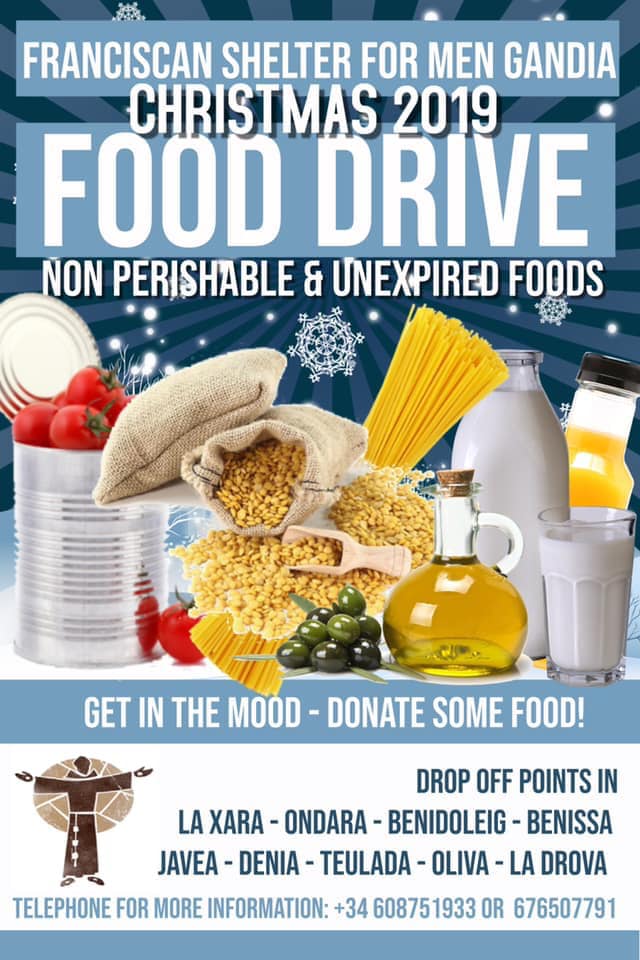 Make-a-Smile
The poster says it all…………. 🙂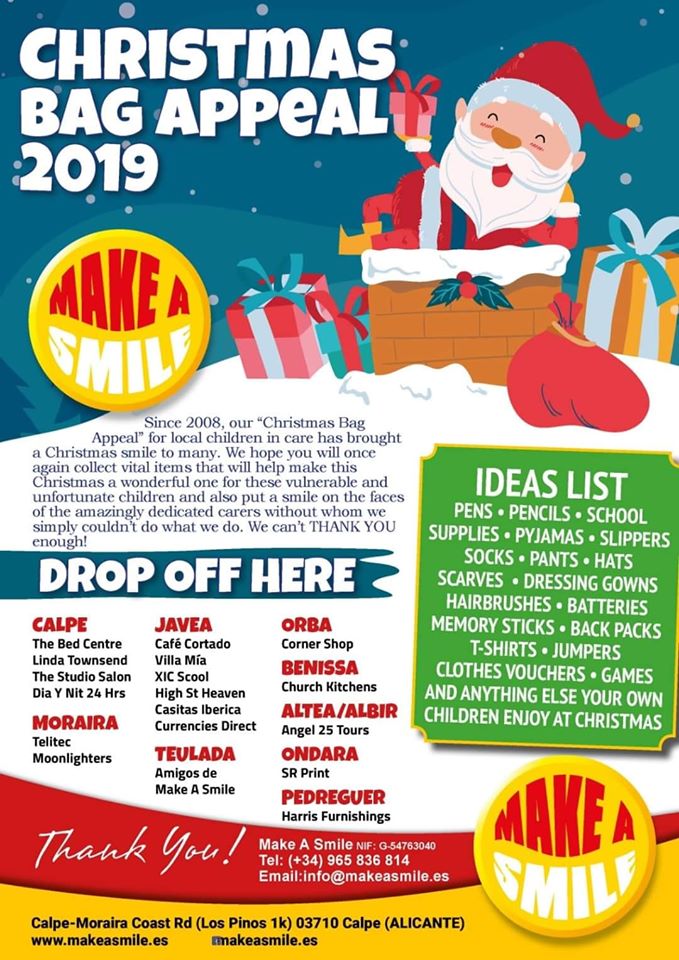 Preventorio, Gandia
Bay Radio Spain Christmas appeal.
GIVE A GIFT 🎁 Preventorio appeal 2019 ❤️
The festive season is almost upon us, and once again Its All About The Children – Preventorio De Gandia We ask that you can help us in supporting these children who go through such tough situations that no child should and make them happy and above all feel LOVED this Christmas.
But we couldn't do it without your incredible support and generosity that's brought so much joy over the last 10 years.
We are after NEW toys, toiletries and clothes for children agedfrom 3-14 years old. Please buy a present and wrap it labelling which age it is for and if it's for a boy or a girl.
You can drop it at any of the following points: (More to follow) by Friday 6th of December for the Children's party on 10th
Jennifer Cunningham Insurances / Expat Services Insurances / Expat Services- Javea, Els Poblets, Benijofar, Los Alcazares, La Marina, Playa Flamenca,
Casas Espania- La Siesta- -Orihuela Costa
Pilar de la Horadada, Alicante- Murcia-Torrevieja
BayRadio Javea
Overseas Supermarket- Javea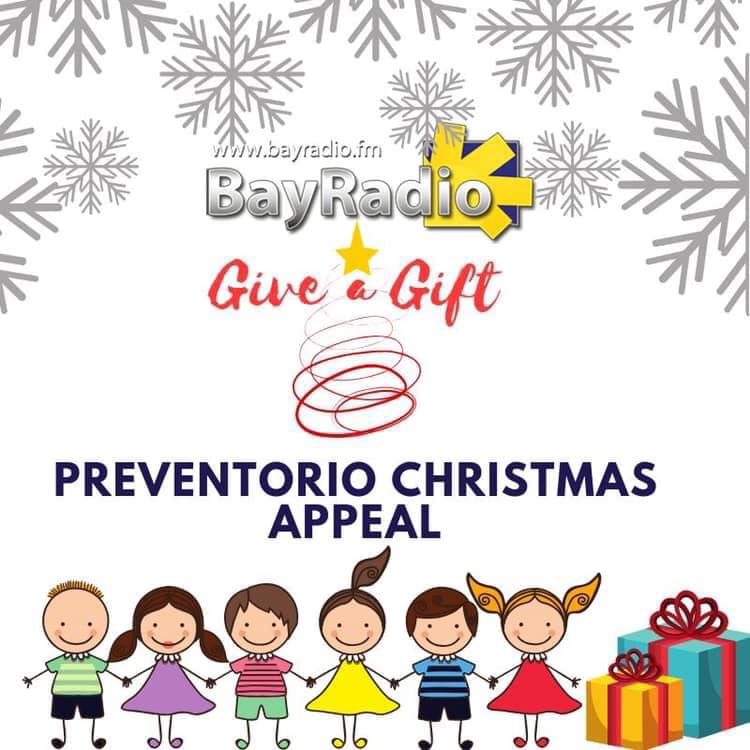 There are many other events taking place for the children, all of which are listed on the link below.
This campaign has been running a couple of years and without doubt truly brightens the life of these women who have fallen on sad and desperate times for a multitude of tragic circumstances. Now, I know there are so many good causes to give to this Christmas but if you can PLEASE participate!?
1. Find a decent pre-loved handbag you don't use any more
2. Fill it with bits and pieces ladies will love
3. CLICK ON PHOTO TO SHARE and TAG three generous local friends
4. Bring your bag to one of the drop-off points listed on the poster.
Thanks Niamh OSheehan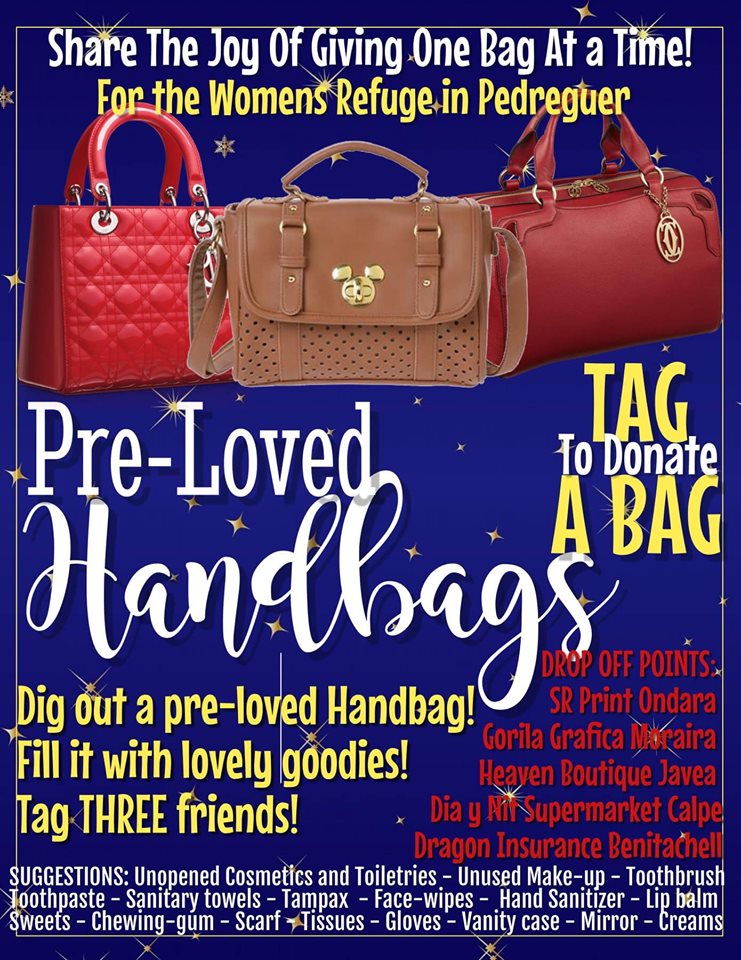 Please let us know if you wish for your charity or charitable association to be listed. Email us at [email protected].