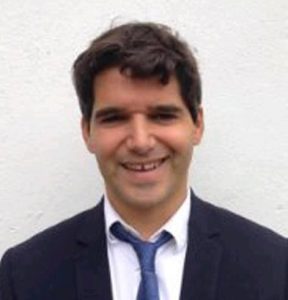 The young Spaniard who became known as 'The Skateboard Hero' during last year's London Bridge terror attacks has been posthumously awarded the George Medal for Civilian Gallantry by Queen Elizabeth II.
The queen has granted the award to Ignacio Echeverría, an HSBC analyst who jumped off his bike and began beating the terrorists with his skateboard to keep them in situ before the police reached the scene.
Ignacio was stabbed in the back during his act of bravery and later died in hospital from his wounds.
According to the George Cross Committee, Ignacio, 39, 'undoubtedly prevented more lives from being lost' by attacking the terrorists and allowing other members of the public time to escape.
Ignacio was born in Ferrol, Galicia, but grew up in Madrid and was living and working in London at the time of the attack on July 3 2017 which killed eight people – Ignacio included – and left 48 injured.
His father said he had expected 'nothing less' from his son.