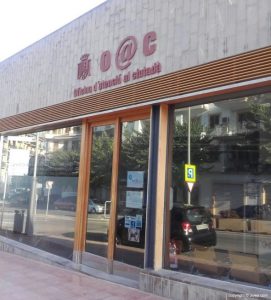 Foreign residents who are registered in the municipality and have an interest in improving their grasp of  Spanish  can register for the new intensive Spanish course offered by the City of Xàbia.
The course, which will take place from September 3rd to 27th at the Port Library, (Calle Major, 9 , 2 º, 03730) is divided into two levels of training: one basic and one intermediate. 
Residents who want to take the course must be registered in the municipality and take NIE when registering for it at the Help desk located in the OAC (Registration and Citizen Service Office) located next to the Portal del Clot car park in the old town. 
Places will be limited, so it is recommended to book your place as soon as possible.
The class schedule will be:-
Basic level, on Mondays and Wednesdays mornings  from 10 to 12
Intermediate level, on Tuesdays and Thursdays from 10 am to 12 noon. Both the registration and the books necessary for the training are free.