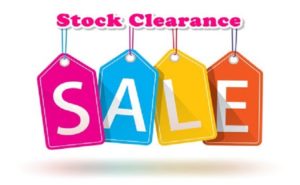 SALE FROM MONDAY 17th SEPTEMBER TO SATURDAY 29TH SEPTEMBER
Go grab a bargain or two!
MONDAY 10th to SATURDAY 15th SEPTEMBER
The shop will NOT be accepting clothes for sale on commission but will accept other suitable items. Subject to the necessary space. 
(This is to prepare for our the of season changeover).
FROM MONDAY 17th SEPTEMBER 
Clothing and items suitable for autumn/winter will be accepted. 
DONATIONS GRATEFULLY RECEIVED AT ALL TIMES