STARTING IN SEPTEMBER 2018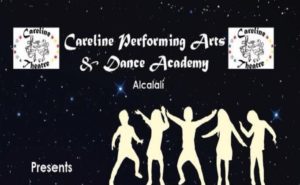 ****The New Term begins soon.**** 
On Saturday 1st September the registration will be open at Careline Theatre for the Autumn term of dance classes plus performing arts.

We have lots of exciting news about classes, shows and events coming up. Whether you are an existing student or would like to join us please come along and register from 11.30am until 1.30pm on Saturday 1st September 
The classes now are under the leadership of Suzanna Mace, dance teacher and choreographer who works alongside the Careline President, Candida Wright.
For further information , visit the Careline Website here, or the Fb group here