STARTING IN SEPTEMBER 2018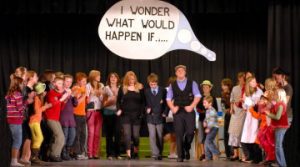 Careline Kids is the younger section of the Careline Theatre Group and they meet regularly on a Saturday morning at the Theatre in Alcalali. Thee classes now are under the leadership of Suzanna Mace, dance teacher and choreographer who works alongside the Careline President, Candida Wright.
Classes will be designed to inspire confidence in young people to believe in themselves, develop their own individual personalities, but appreciate the importance of teamwork. What is the difference between working on stage, or in front of cameras? Audition and interview techniques, agency representation etc. Above all, the classes should be lots of fun.
For further information , visit the Careline Website here