Established in 2003, Telitec provides the highest quality Internet and Communications options to its clients.
Telitec aim to move with the times so that our customers can have the best of what is available in their area.
Covering all of Spain, with the largest, independent, wireless network in Spain, Telitec are leaders in the Telecommunication field.
5 ways of connecting you to the internet, great mobile service with fantastic rates on both PAYG and packages, along with TV services Telitec have got what you need at amazing prices.
We speak your language in all departments making setting up and maintaining your connection a simple process.
With 10´s of thousands of clients throughout Spain happy with our services and pricing you can't go wrong by contacting us today on 965 743 473 to find out how we can help you.
Telitec also arrange regular Business Brunches, where local businesses can meet and carry out some important Networking!
The next meeting is in La Nucia and another in Javea will be announced shortly.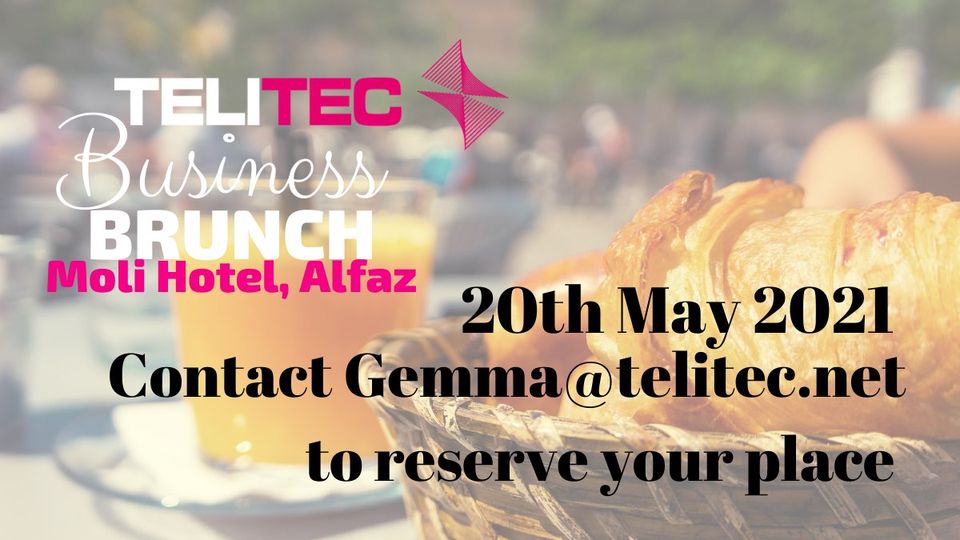 TELITEC is CNMC registered for every service provided within Telecommunications.
Register of Operators of Electronic Communication Networks and Services Regulations
Any companies interested in operating networks and providing electronic communication services within Spanish territory are obligated to first notify the CNMC so that they can be entered into the Operator Register, in agreement with the following regulations.
This is a requirement by law for a Telecoms operator.
To find out more, click the photo below.