James Bluck brings you The Big Dawg Quiz – Raising funds for Akira Dog Sanctuary.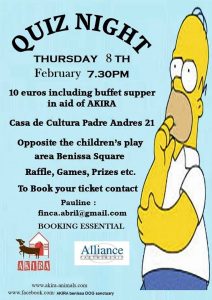 At Casa de Cultura, Benissa. 
Flex the grey matter and do some good ! Rounds include name that tune, animals, history, general knowledge and more, plus games raffle and a buffet!
Thursday 8th February at 7pm. 
Booking advised… Click poster for more details.